International engagement and impact
For outstanding international engagement that has enhanced the University's profile.
Winner: Sustainable Transitions: Energy, Environment and Resilience (STEER)
STEER hosts projects which between them have received over £90 million of investment from the Foreign and Commonwealth Development Office, Royal Society of Engineering and others.
The Co-Directors of STEER, Professors Ed Brown and Mark Howells and Dr Long Seng To, are building in partnership with governments and third sector partners around the world, including the World Bank and the United Nations, leading edge research projects which are having a significant effect on the mitigation of climate change globally. Much of the research activity is embedded in lower- and middle-income countries and is a model of working in partnership with communities.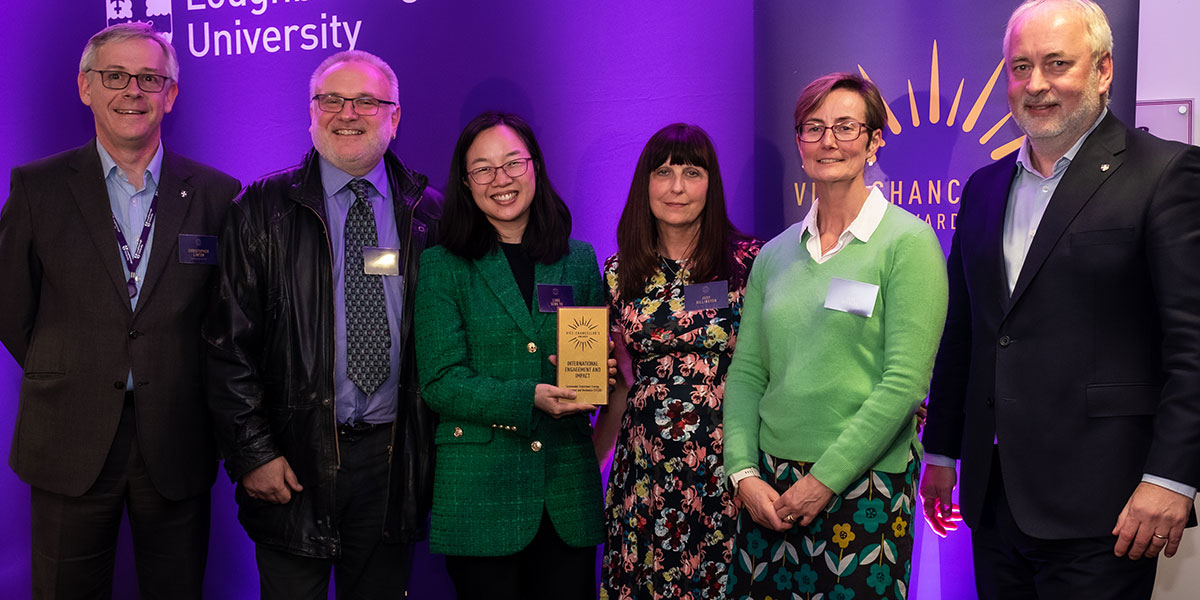 Nominees
Marsha Meskimmon
Marsha is the Director of the Institute of Advanced Studies (IAS) and has held this role for the last four years. IAS has been a jewel in the CALIBRE crown, bringing academics together from around the world and across disciplines. Since formation in May 2017, IAS has welcomed over 300 Visiting Fellows from almost 40 countries. That we have done this through a global pandemic, without detriment to the rich programme of IAS activity, and at the same time introduced a competitive residential fellowship scheme, is a tribute to the energy, innovation, leadership and total commitment of Professor Marsha Meskimmon.
Claudia Eberlein
Professor Eberlein has had a relationship with the German Academic Scholarship Foundation (German: Studienstiftung des Deutschen Volkes) for many years and is an alumni. Since coming to Loughborough she has worked hard to broker a partnership with the Foundation which was confirmed in 2021 as involving five funded places. This year the second year of this arrangement in addition to the 5 funded places and further five funded Studienstiftung students have chosen to come to Loughborough as a result of the word of mouth benefits created by this arrangements. These are the very best of Germany's students and so far we are the only UK university with such a deal with the Foundation.
Clare Hutton
Dr Clare Hutton curated Women and the Making of Joyce's Ulysses, a major Ulysses centenary exhibition, for the Harry Ransom Center, an internationally renowned humanities research library and gallery at the University of Texas, Austin. Building on her monograph, Serial Encounters: Ulysses and the Little Review (2019), and a Visiting Fellowship at the HRC (2019-20), Clare proposed this exhibition in 2019. It was co-sponsored by the HRC (contributing £120K of direct and indirect costs) and Ireland's Department of Foreign Affairs (contributing $30K, through the Irish Embassy in Washington). In support, Clare was awarded an Enterprise Project Grant (value 27K).