Impactful research and innovation
For research and innovation that has delivered significant and sustained impact on society.
Winner: Sport Performance Strand of the Peter Harrison Centre for Disability Sport
The Peter Harrison Centre for Disability Sport (PHC) has made a valued contribution to both the SSEHS and Universities research and innovation activities.
It remains a thriving and productive academic unit with strong leadership, engaged staff and students.
The PHC is an internationally regarded leader in Para sport with continued significant and sustained impact following the Tokyo Games that has been translated across the sports continuum. Staff members are well regarded and accomplished academics with demonstrated abilities in basic and applied research and knowledge translation.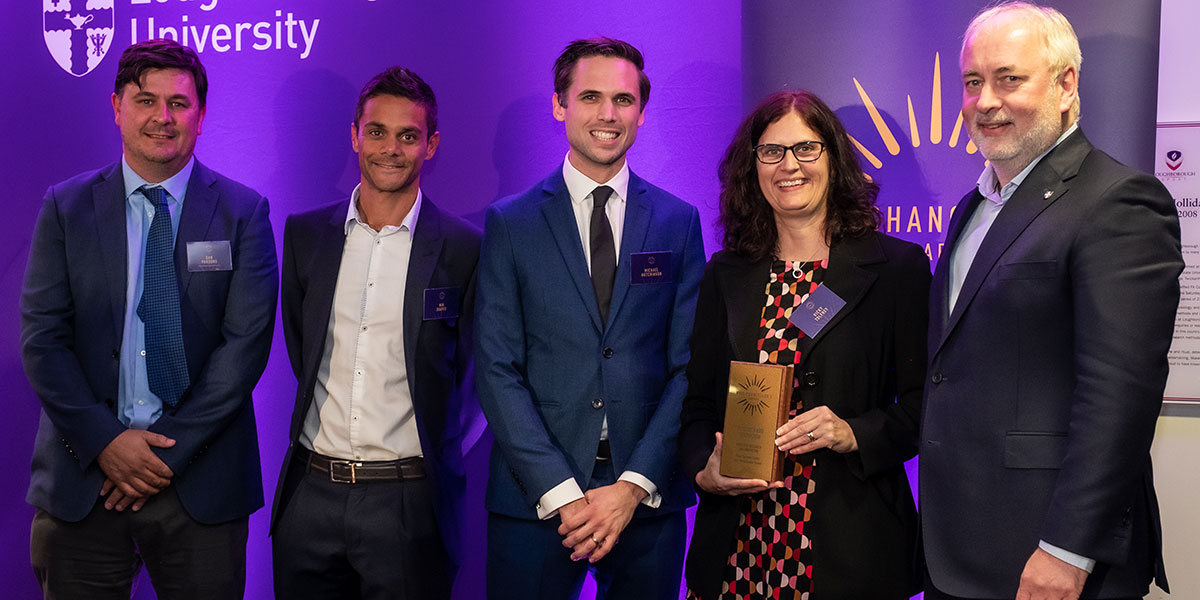 Nominees
Centre for Research in Social Policy (CRSP)
The Centre for Research in Social Policy (CRSP) has its 40-year anniversary in 2023. In this time its made many significant contributions to social policy. Its work on a minimum income standard is amongst the most innovative and impactful of its contributions. CSRP research has established a new approach to calculating the income that different households need to live in dignity. This provides a much-needed benchmark to help guide efforts to tackle social and economic disadvantage, and informs a wide range of actions by governments, charities and employers to improve people's lives.
The Child Feeding Guide
I am nominating the Child Feeding Guide team for this award because, on the 10-year anniversary of its creation, this innovative and highly impactful public-health intervention goes from strength to strength, helping over 100,000 parents and caregivers since its launch in 2012. Developed by Loughborough University's Professor Emma Haycraft, Dr Gemma Witcomb and (former LU staff member) Professor Claire Farrow, the Child Feeding Guide is a suite of resources – a website, web app and online training courses – that provides effective, evidence-based support to parents, caregivers, and professionals around feeding children.
Dr Farmer, Dr Mitchell and the Mechanical Workshop Technicians
Dr Jon Farmer, Dr Sean Mitchell and the Mechanical Workshop Technicians have worked together to take the results of Jon Farmer's PhD into a surrogate neck model, into a fully functioning prototype that is now in the process of being commercialised via automotive crash test standards as a standard model for crash test dummies. This has the potential to influence and future global tests standards and provide a testing regime that will facilitate the design of safer vehicles at a global level.