For enhancing the health and wellbeing of the University's staff and students.
Not only has Sarah transformed the Occupational Health provision at Loughborough, she has also been tireless in developing the wellbeing framework for the University.
To put this into context, as far as we are aware no other university is making the same strides towards supporting staff wellbeing. Sarah has benchmarked and developed the framework, researched and developed associated training. She has made the case for wellbeing and enthused a large number of people to support the case.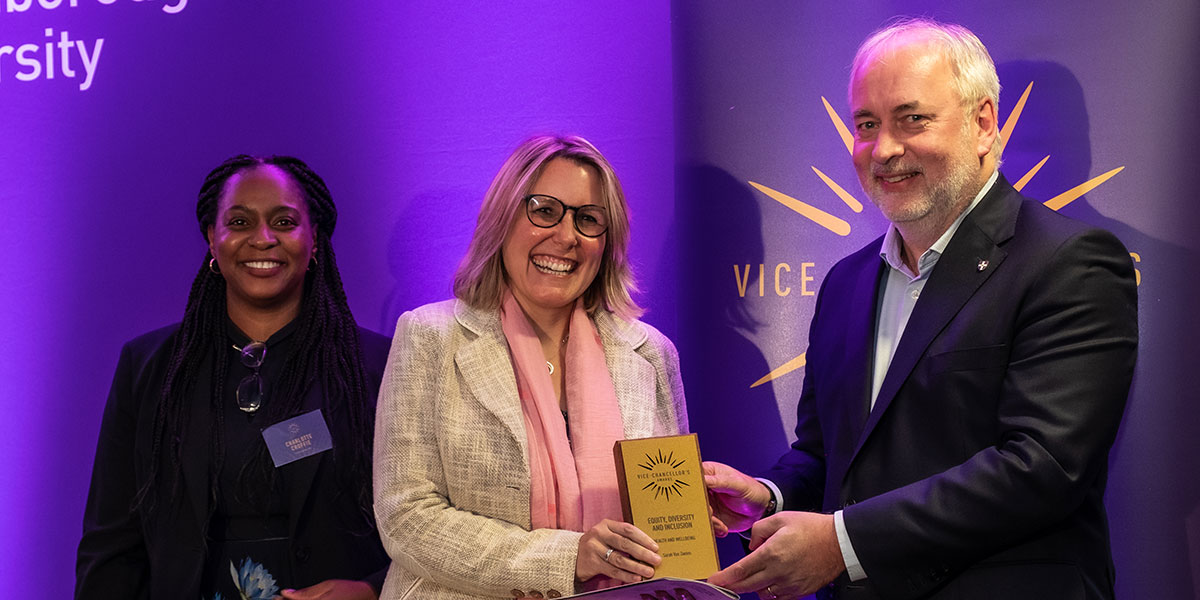 Nominees
Gardens Team
The role of the 20-strong Gardens team is one that is often overlooked. We try to balance maintaining a safe and inviting green space with enhancing the natural environment, protecting wildlife and creating new and inspiring pockets of land where people can focus on their mental health and wellbeing.
Throughout the pandemic not only did the team work on site the whole way through, providing a crew of solo workers to keep the grass mown and the thoroughfares safe, they also stepped up to carry out various tasks for the on-campus, isolating students such as collecting and dropping off laundry and helping out with transport for lunches.
Connect and Protect
The COVID-19 testing / Connect and Protect team supported students, colleagues, and the local community throughout the COVID-19 pandemic. This outstanding work was in the following six areas; Rapid Symptomatic Testing, Bespoke App software, Asymptomatic Testing, Fit to Fly / Test to Release tests, Advice and support and Community Support.
The team worked very closely with a range of bodies across the local community and sport community. The School Games organisers were so appreciative of the support, they awarded the team a School Games Gold medal.