For significant impact on student education
Winner: Academic Language Support Service
The Academic Language Support Service (ALSS) team designed a new teaching approach COLOSSUS ('COllaborative Learning: Organising Student-led Small group Seminars) which enhances the learning experiences of students.
As a result of the shift in teaching and working due to COVID-19, ALSS designed the four stage teaching approach as way to enable studentcentred learning, with the aim of increasing student interaction.
Student feedback has been exceptionally positive, in the last survey (2021), 97% of students would recommend the programme to a friend.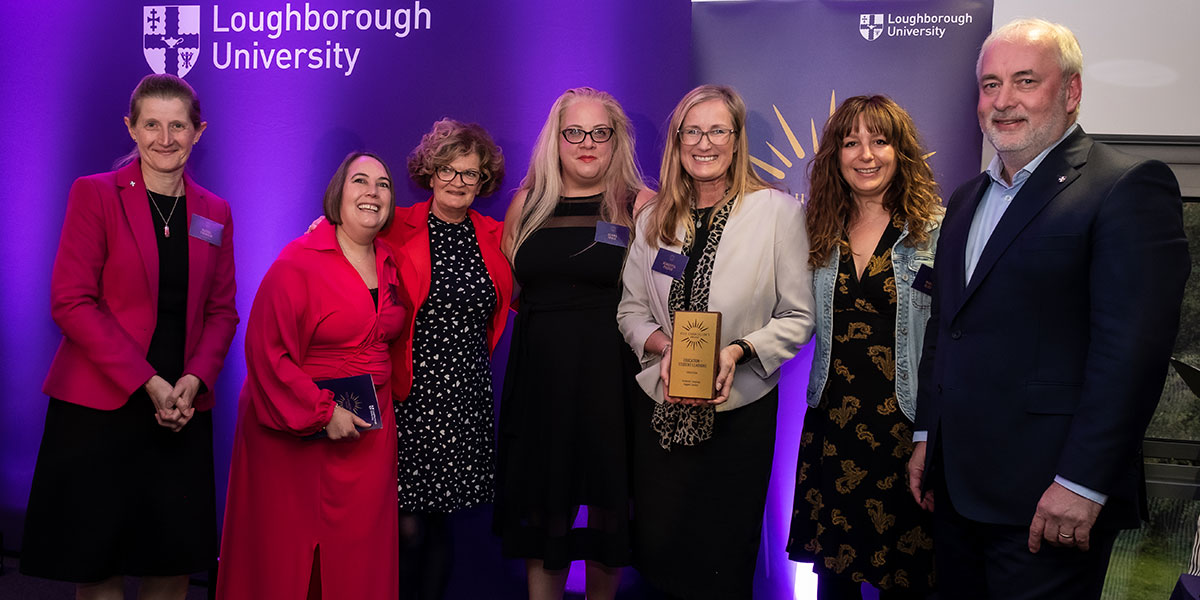 Nominees
Paul Roach
Paul took charge of the Natural Sciences programme. Paul took it from the design stage with no programme specification to the first successful graduating cohort in 2021.
As well as being extremely successful, Paul is super collegiate and is always one of the first people to volunteer to help staff or students in need. He is truly one of the kindest and most thoughtful people I have ever met and I believe is truly worthy of recognition by way of a VC award.
Tim Oliver
Dr Tim Oliver has made an outstanding contribution to ensuring excellence in our education offerings and student experience at Loughborough London. Tim has been the Director of Studies for the past three years, covering the COVID-19 disruptions, and working with three different ADTs. Two of these ADTs were temporary one year appointments, and Tim has provided essential consistency across this period of time.
Tim has provided a very high standard of attention to detail regarding our programmes, their delivery and the student experience during this period which has allowed us as a School to be confident that we are doing our best at a challenging time.
Ash Casey
Ash has an impressive professional history that has had considerable impact within the field of PE Education. His considerable and outstanding contribution to teaching and learning practice at the University has its foundations in his early career work where his student-centred approach was highly evident.
It is evident that Ash has used his personal educational experiences to formulate an exceptional pedagogical approach that has not only benefited teacher trainee students at Loughborough but has had global transformational and demonstrable impact to the way PE Initial Teacher Training Education is conceptualised an delivered.