For enhancing student life and sustainability.
Winner: London Carers Group
I would like to nominate Ksenija Kuzmina and Emily Hayday for the Campus Improvement award. Their achievement relates to their initiative concerning those in our community who balance their commitments to the University with caring responsibilities. The pandemic threw this issue into sharp relief, highlighting that we need to do more to enable colleagues to balance these commitments.
Ksenija and Emily have led our thinking and planning on this issue in London and beyond. Throughout the process Ksenija and Emily have conducted themselves impeccably, determined to bring about change whilst simultaneously attentive to different views.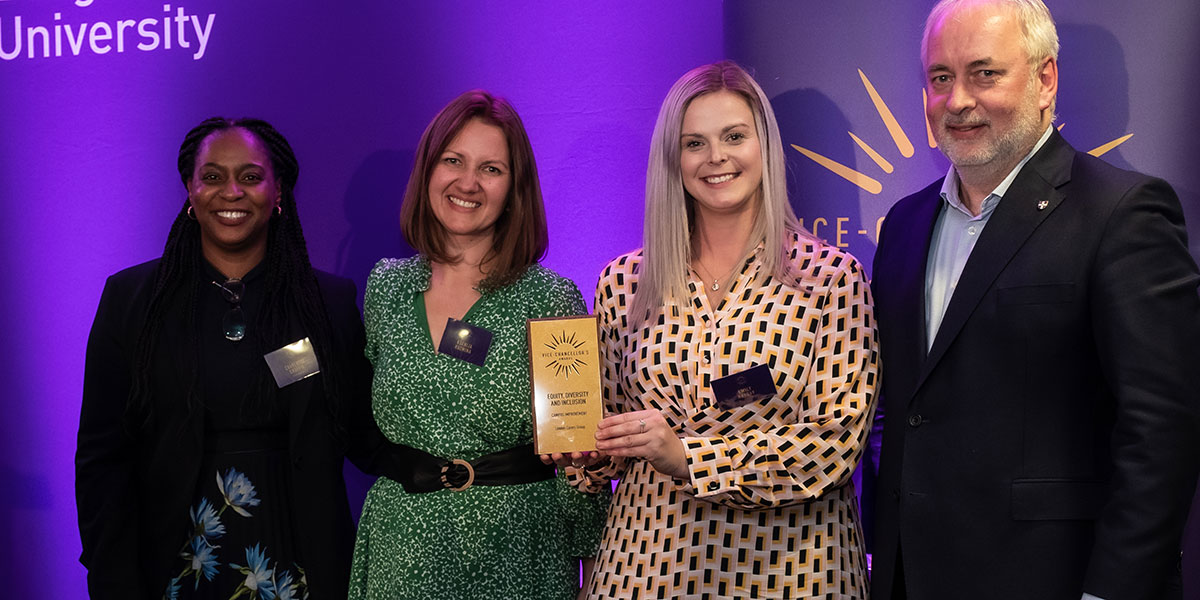 Nominees
Library User Services
I nominate the Library's User Services and Environment Team for their commitment to providing in-person support during the pandemic. I am incredibly proud of the work of all members of Library staff over the last few years particularly with the speed and quality of the services we offered during the pandemic and how we developed our services to meet needs.
The team that run the building and front-line services really deserve this award. The Library building is an integral and highly visible element of the Library Service, we are mostly always open, open late and available to all.
Jonny Attenborough
Jonny is always smiling, talking to staff and students in a friendly manner, ensures the University is clean and maintains the pond. Jonny pays attention to detail and because he does such a great job, I think he deserves an award.