The event took place at Burleigh Court and children were welcome to attend, making the event more accessible for members. There was an opportunity for people to chat and take part in activities including a science experiment set up by one of Maia's Professional Services Champions, Imogen Heaton, Claire Richards and Emma Wilson.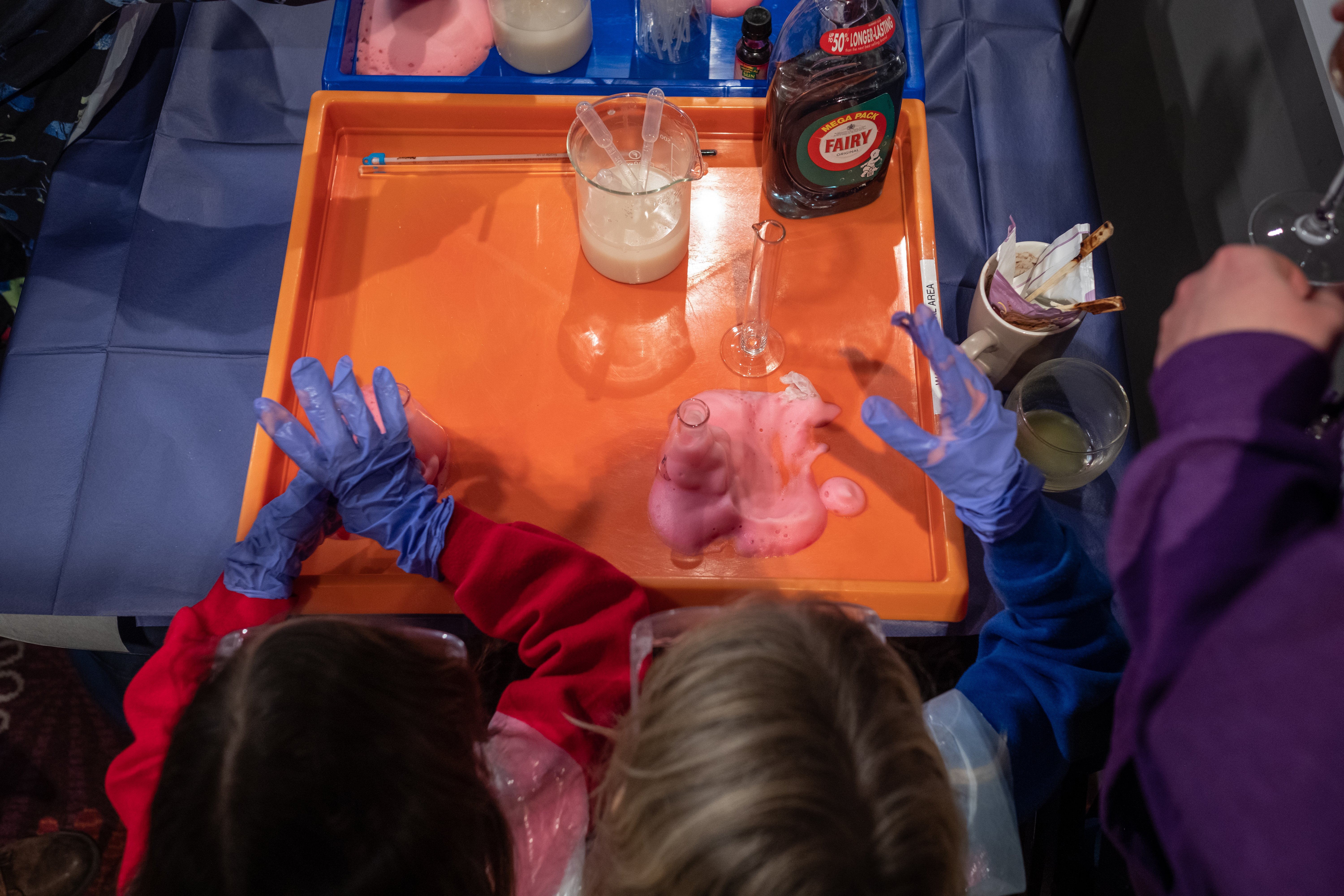 Co-Chairs Jenna Townend and Abby Davis said: "We were delighted to bring the Maia community together for our New Year Celebration event. One of our core purposes as a network is to enable members to connect with each other and meet people who they wouldn't otherwise cross paths with, and it is always a joy to be able to do this in-person.
"The event was also an excellent opportunity to launch our brand-new micro-shadowing scheme as a key initiative for 2023, and we are excited to see its impact over the coming months."
The new scheme is in response to the need for opportunities to learn new skills, enhance current skills and see new ways of working.
Members will be able to sign up to shadow (as Associates) or be shadowed (as Hosts) around particular tasks, skills and activities. These one-off opportunities could be anything from raising a purchase order to writing an abstract and the commitment of time can be flexible to the needs of both parties.
If you are interested in being a Host or Associate you can fill out a short form. Remember, you are welcome to engage in both roles:
Applications for the scheme close a 5pm on Wednesday 1 February. Please contact the maia.network@lboro.ac.uk with any queries.