The HEIST Awards celebrate excellence and innovation within education marketing across the higher and further education sectors. PR and Communications Officer, Meg Cox and Video Journalist, Dane Vincent won gold for their podcast 'Cuppa with a Scientist' in the 'Best Use Of Content 2022' category.
Targeted at 15 to 18-year-old students hoping to have a career in STEM, it aims to dispel the myth that all scientists wear white lab coats. The show explores how some of Loughborough's academic stars went from confused teenagers choosing A level subjects to leaders in their field – with plenty of entertaining stories and golden nuggets of advice shared along the way.
The judges said: "This entry made our judges smile. Loughborough University identified a clear problem based on insight, tapped into an innovative way to support the STEM agenda, and delivered a solution with far-reaching impact and longevity. Congratulations."
Meg commented: "We're really thrilled to have been given this award – and still in shock! This is more than just a work project for us, it's about getting young people interested in STEM subjects and hopefully inspiring the next generation of scientists. Thanks to everyone across the University that has supported this podcast, it's so appreciated."
'Cuppa with a Scientist' is available to download from iTunes, Spotify, and other mainstream podcast platforms. It is also available on the University's YouTube channel where you can watch the show.
The Philanthropy, Alumni and Supporter Engagement team won silver in the 'Best Engagement Campaign or Initiative 2022' category for their fantastic achievement in organising 'The 10k Challenge'. The initiative set out to raise £10,000 for mental health support and wellbeing resources for students at the University. For 10 days in March 2021, Loughborough alumni, staff, students and friends were invited to challenge themselves by running or walking to help raise the funds. The original target of £10,000 was met on the very first day of the challenge and the final total was a staggering £31,678.
The judges commented: "An inclusive campaign that smashed its targets and aligned really well to the institution's core values, this was a relatively simple idea executed very well with strong engagement."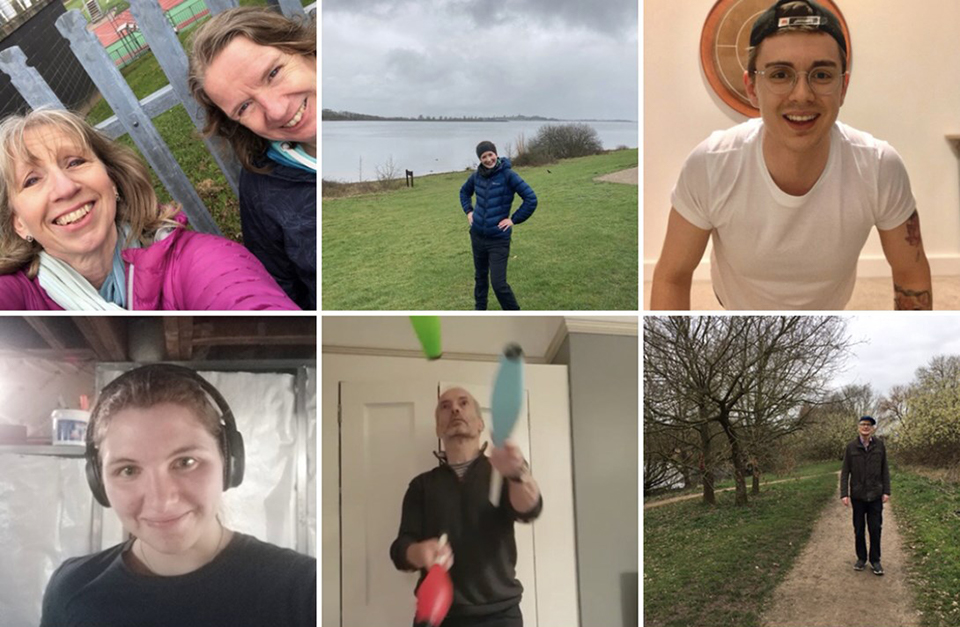 ‌Katie Wilson, Senior Engagement Officer said: "It's a huge honour to be recognised with a silver HEIST award for 'The £10k Challenge', marking the achievements of everyone who took part, donated, and fundraised to support mental health services at the University back in March 2021.
"More than 170 alumni, students, staff, and friends took part and were all passionate about getting out to exercise during lockdown and to support the University and its students during a difficult time. We are so grateful to everyone who generously donated their time, effort, and money to the cause.
"More than £30,000 was raised and in the year or so since the challenge ended, funds have been spent on coaching support, doctoral researcher workshops, a hidden disabilities scheme, and the Eating Disorders EDISS service.
"Special thank you to Alumni Advisory Board member, Alex Laybourne, who played a pivotal role in the challenge. Leading the Falk Egg team of around 30 people, they raised over £14,500, and were excellent ambassadors for the event."
Other shortlisted entries from Loughborough include:
Best Student Recruitment Campaign 2022 – The Big Splash
Best International Campaign or Initiative 2022 – What do you miss about the UK?
Best Brand/Reputation Campaign – Tokyo Games