With the last in-person Fair taking place in February 2020, the Careers Network believed holding a large-scale event would be of huge benefit to both its students and the organisations they work closely with for the autumn term.
More than 2,500 students and 70 organisations attended the Fair throughout the day, which took place in the Sir David Wallace Sports Hall on 19 October.
To ensure attendees felt safe on the day, several Covid-19 health and safety measures were implemented. These included the introduction of a one-way system, with large walkways, spaced-out employer stands, and numerous hand sanitiser stations located in the venue.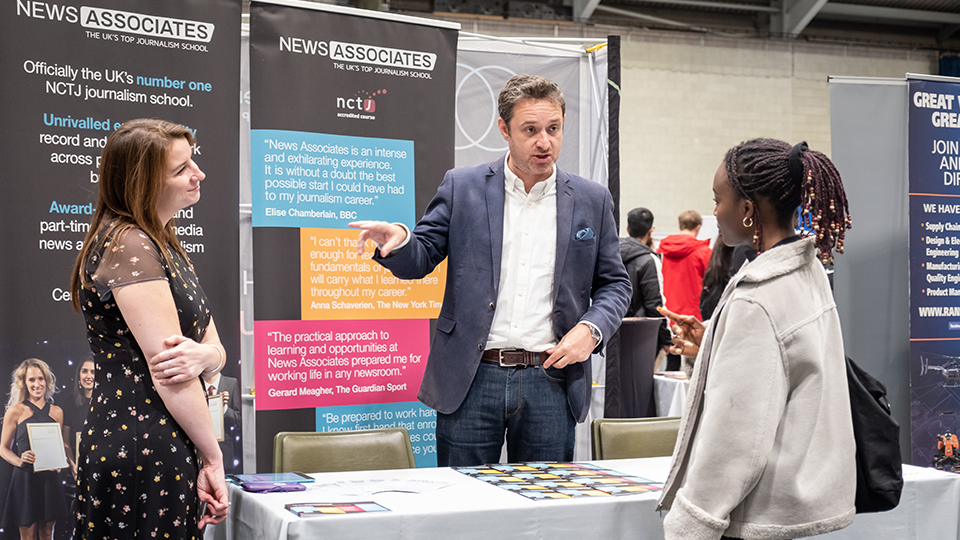 Furthermore, there was continual airflow around the venue, alongside a Security team to manage the number of visitors in the room.
Employers in attendance were asked to feedback at the end of the Fair and the event received an overall Net Promoter Score of 74, amplifying the success of the Careers Fair. They commented that holding the event in-person contributed to 'having better conversations with students' and 'made meeting them so much more effective'.
Students also felt inspired by the Fair, describing it as 'a good introduction into the world of business' as well as having 'great variety' with 'lots of opportunities to talk to companies'.
Will Freestone, Work and Opportunities Coordinator who organised the Fair commented: "I'm delighted that our Careers Fair in October was such a success. I'm proud that we went against the norm this year and did something different to many other universities across the country. It was a risk, but a calculated one and we were confident that the positives outweighed any negatives."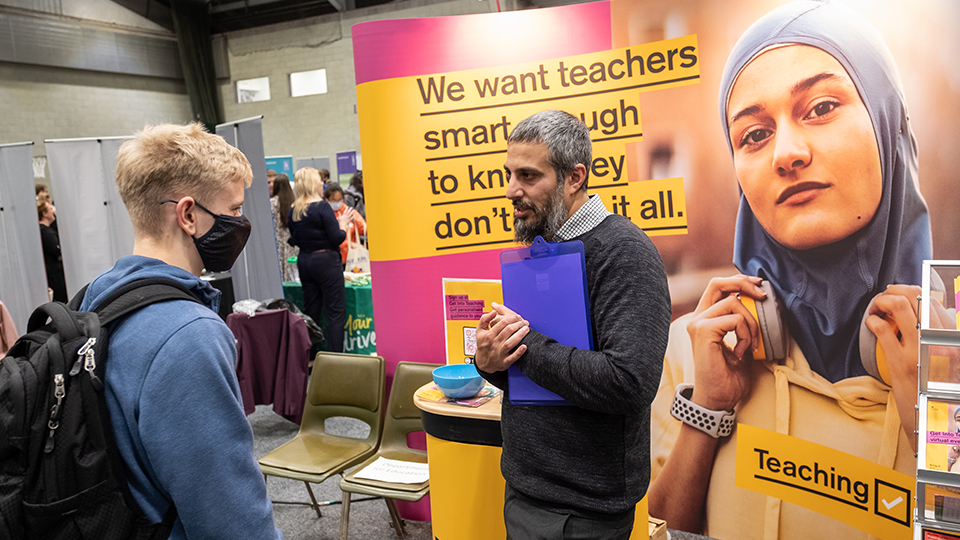 The Fair is part of a wider Autumn Careers Fest campaign running until 19 November. Over a six-week period, a number of events and activities have been offered to students to gain an insight into a number of career sectors, as well as mock assessment centres and a series of events linked to Diversity and Inclusion.
During the pandemic, the Careers Network has continued to think innovatively as to how they could help organisations engage with and advertise their opportunities to students at Loughborough.
If anyone would like further details about employer events or what the Careers Network offer to students please contact the team by emailing employer.services@lboro.ac.uk