Loughborough Gold is an exclusive and luxurious product made by the University's very own honey bees, who were welcomed to the Loughborough campus in 2013 in a bid to support the declining population whilst increasing pollination and biodiversity.
Our apiary volunteers have worked hard throughout the year to look after the bees and to harvest the honey over the summer months ready to be jarred and sold to staff, students and the local community.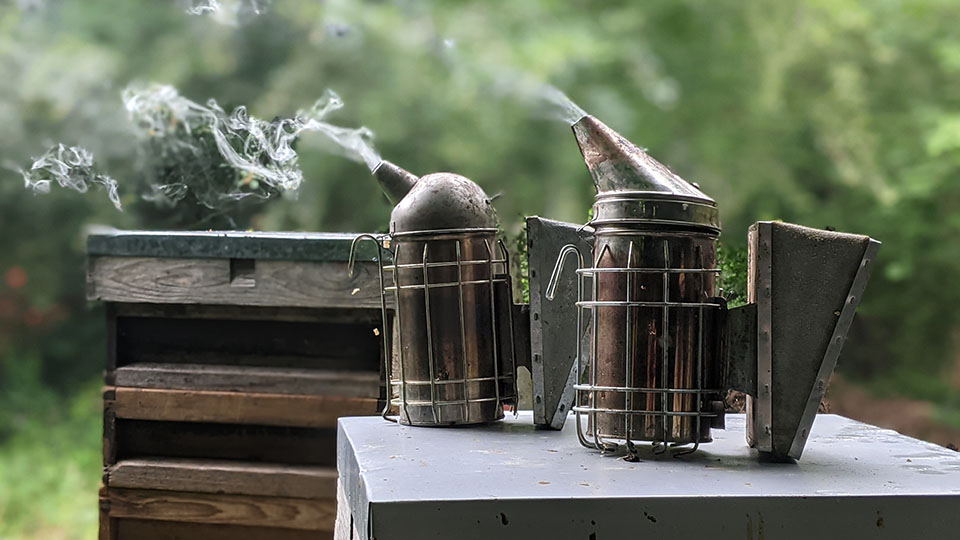 The sale will launch on Monday 6 December – but be quick, as there is only a limited number of jars available!
The limited-edition honey costs £7.50 for a ¾lb jar, and the money collected from the sale will be reimbursed into looking after our 11 colonies of honey bees.
Please note there is a limit of two jars per person. Customers will be contacted after making their purchase to let them know their order is ready to be collected from the Creative and Print Services Reception, located in the Herbert Manzoni Building. If you have any queries regarding collection, please email creativeandprint@lboro.ac.uk.
Whilst you're visiting the online store, be sure to browse their Christmas Shop: choose from beautifully illustrated wrapping paper and gift tags, as well as personalised Christmas card options – all created with a sprinkle of the small yet memorable quirks that are part of life at Loughborough University (and yes, that does mean a festive feature from Charlie the cat!).