Foundation prizes
The John Mack Materials Award
This prize is awarded for creative experimentation and engagement with diverse materials and workshop processes. The award is in honour of a much-respected passionate foundation technician.
Winners:
| | |
| --- | --- |
| Visual communications | |
| 3D Design | |
| Textiles & Fashion | |
| Fine Art | |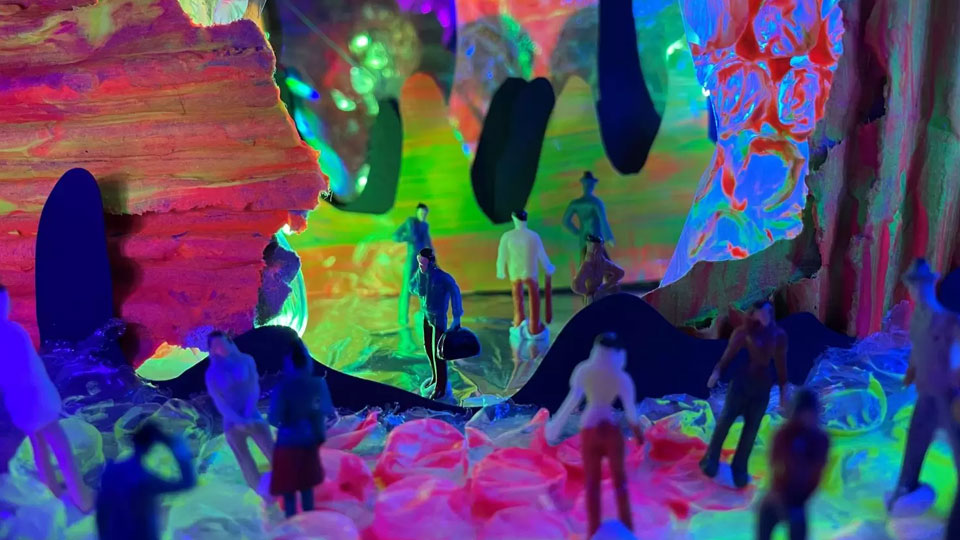 Naomi Moore - Adventuring into a Utopia of Dreams
The Yanina Temple Colour Award
This award is presented to students for outstanding development, sensitivity, combinations and impact with the use of Colour. This award is named after a vibrant and colourful foundation tutor, now retired.
Winners:
| | |
| --- | --- |
| Visual Communications | |
| 3D Design | |
| Textiles & Fashion | Annabelle Long |
| Fine Art | |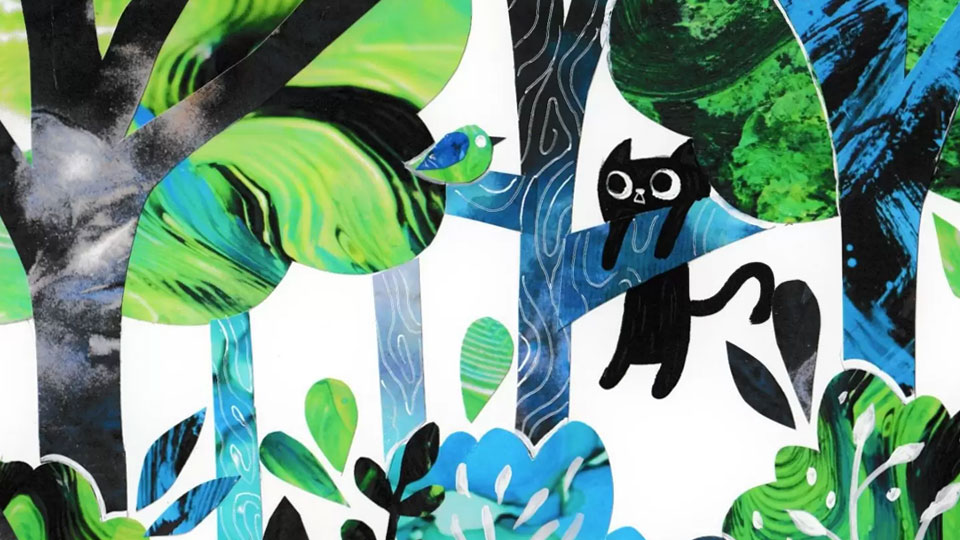 Elizabeth Thom - Cats
Undergraduate Drama prize
Stanley Evernden Award for Drama
This award commends excellent production potential and the prize gives funding towards an outstanding production by Drama students. The award is in memory of the founder of Undergraduate Drama at Loughborough who believed in the importance of great performance opportunities to showcase talent, to inspire and develop skills.
Tabitha Cuddeford and Ellie Blake were named the winners of this award.
Undergraduate Arts prizes
Printmakers Council Student Award
This prize is awarded to a student who has demonstrated particular skills in their printmaking techniques and is given membership to the Printmakers Council for a year, which will help them get recognised in the industry and highlight their work.
Ella Cheetham was awarded the prize for her work 'Everyday at Home'.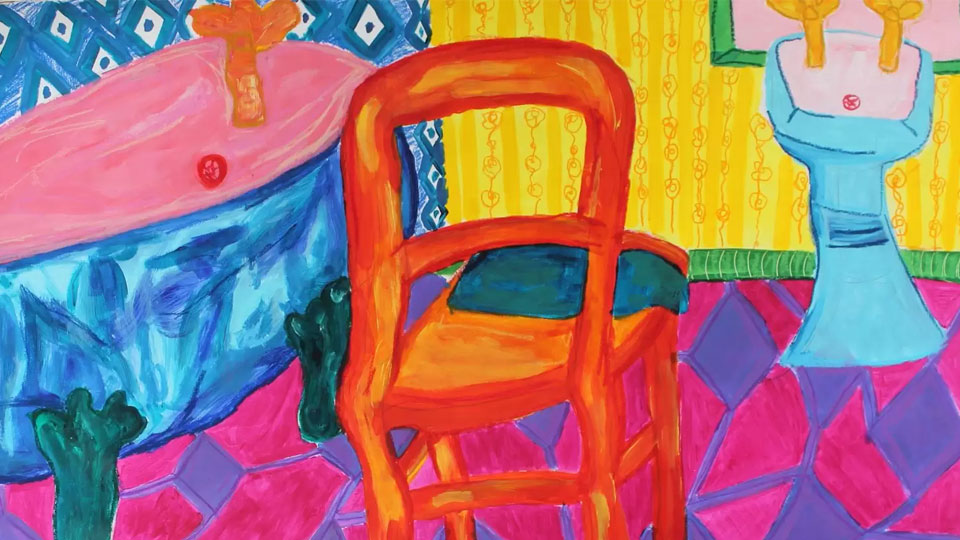 Ella Cheetham - Everyday at Home
Potclays Award for Ceramics
This award recognises a student for their work in ceramics and the winner's work is promoted through Potclay's marketing networks to generate awareness and interest in the winner's ceramic practice and future plans.
This year it was awarded to Dan Young for his work 'The Comic'.
Edward Sharp Fund Prize
The chosen winners have their creations displayed on the Loughborough campus, becoming part of the University's art collection.
Winners:
| | |
| --- | --- |
| Eleanor Shillitoe | |
| Sara Osman | |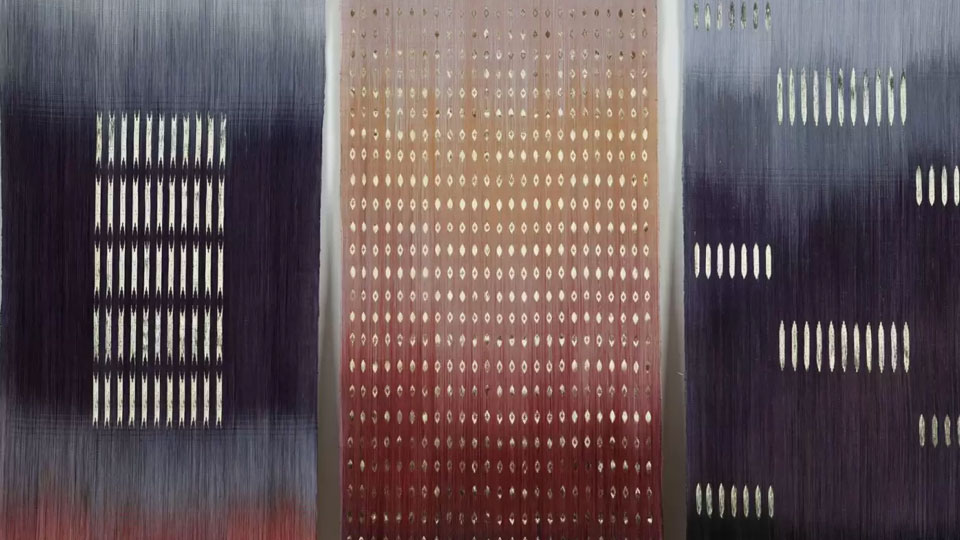 Eleanor Shillitoe - Intervals of Silence
Leicester Print Workshop Award
This award supports graduating printmakers and was awarded this year to Abigail and Phebe Hughes for their work 'Happy Sad Twins'.
Industry Live Projects
This intense seven-day project requires final year students to work on a brief set by industry partners. It is an opportunity for the students to experience working on a design challenge set by world-class design consultancies. This involves defining a product opportunity based upon design research and producing a solution to a real-life scenario within specific considerations and constraints.
DCA
The brief set by DCA was to create a product that enhances fitness by blending into the home. The winners were as follows:
1st Harry Kanisius Pocock
2nd Matthew Lloyd
3rd Edward Hepworth
Panasonic FLUX
The brief set by Panasonic Flux was to design a new behaviour or experience with a physical product at heart that encourages better relationships. The winners were as follows:
1st James Ross Evans
2nd Matthew Yeoman
3rd Chun Hei Lee
Layer
The brief from Layer was to create an exciting design proposition, driven by gender neutrality. The winners were:
1st Christopher Harm
2nd Hannah Le Gassick
3rd Megan Lincoln
Cambridge Consultants
The brief from Cambridge Consultants was to design a consumer or medical device that improves wellbeing. The winners were:
1st Joseph Bentley
2nd Eve Park
3rd Sean van der Molen