Industrial Design student Lloyd Potter was awarded the Creative Conscience Social Impact Design prize for his project 'BYAS'. The augmented reality system is created for judges and juries during a trial. It projects gender neutral avatars and neutralises voices to combat the internal discrimination that is often faced by BAME males in the criminal justice system.
The judging panel commented: "Lloyd's project was chosen for its potential impact on society. To look at transforming the criminal justice system is a unique, brave and ambitious act of radical reform – we believe we need brave, radical design thinking to positively change our world. Congratulations Lloyd for thinking big, building this idea in just 10 days and questioning the way to look at the world."
Creative Conscience will be working with Lloyd to make BYAS a reality.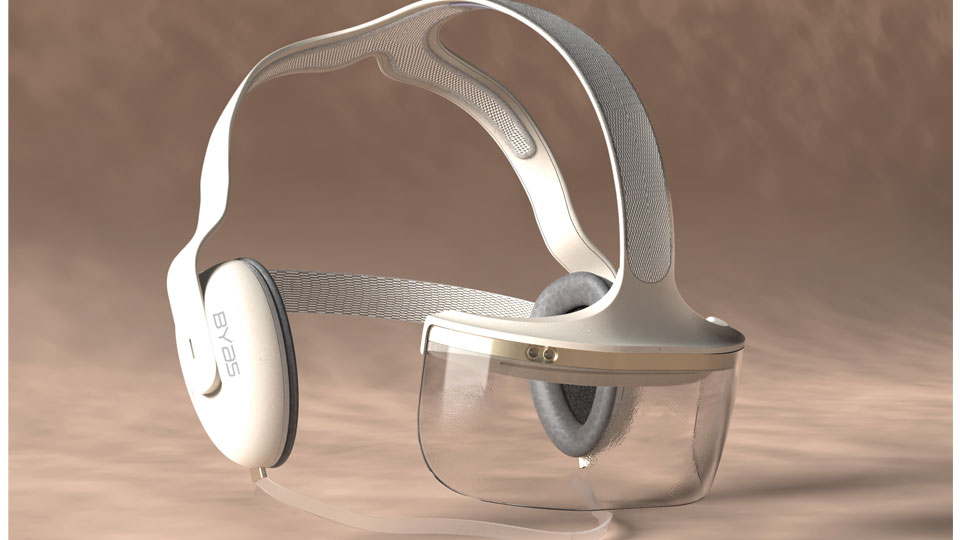 Byas headset
The Cambridge Consultants Breakthrough Design Award went to Alice McCutcheon – who also studies Industrial Design – for her project 'Corti', designed to improve the management of Addison's disease.
The device is a cortisol pump, linked to an app that provides reminders, alerts and symptom tracking that improves medication management, independence and quality of life.
The judges said: "We were particularly impressed by the usability research and critical thinking that went into the creation of Corti. The design is sophisticated and well executed. The attention to detail is outstanding."
The prize includes an invitation for Alice and other shortlisted designers to visit Cambridge Consultants and spend a day with their design teams in both the Medical Technology division and the Industrial, Consumer and Energy (ICE) division. Alice will also receive a £500 cash prize to support the development of her career.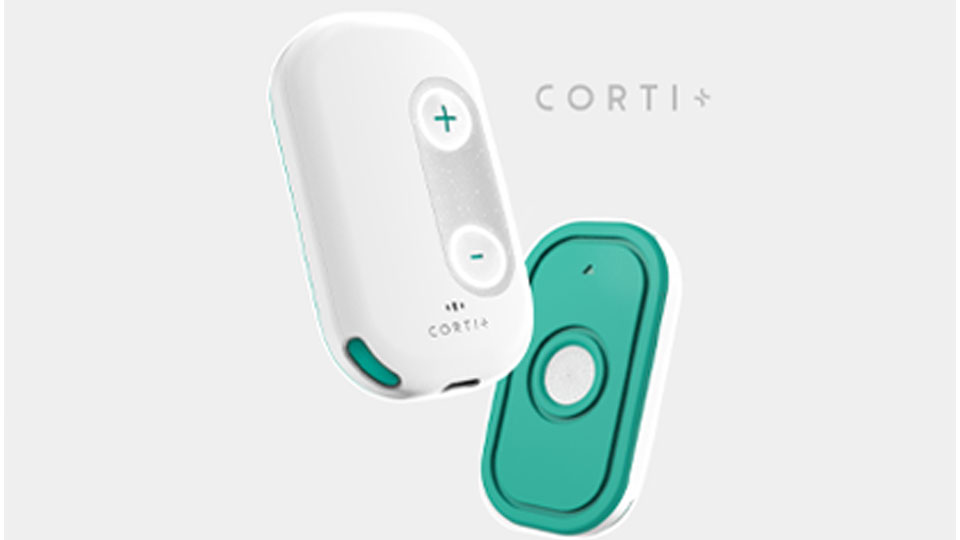 Corti device
Specialising in User Centred Design, Samantha Tung was named the winner of the DCA Packaging Futures Award for her package-free grocery delivery service, 'Reverse'. The service is aimed at busy parents and young professionals that want to reduce their plastic usage. It is designed to maximise convenience and provide value for money.
The judges said: "Combining smart, universal containers with a dedicated delivery vehicle, we were impressed by Samantha's strong thinking and well-presented story of her sustainable vision for a package-free grocery delivery service."
Samantha wins a £1,000 cash prize and a six-week paid internship at DCA's headquarters in Warwick.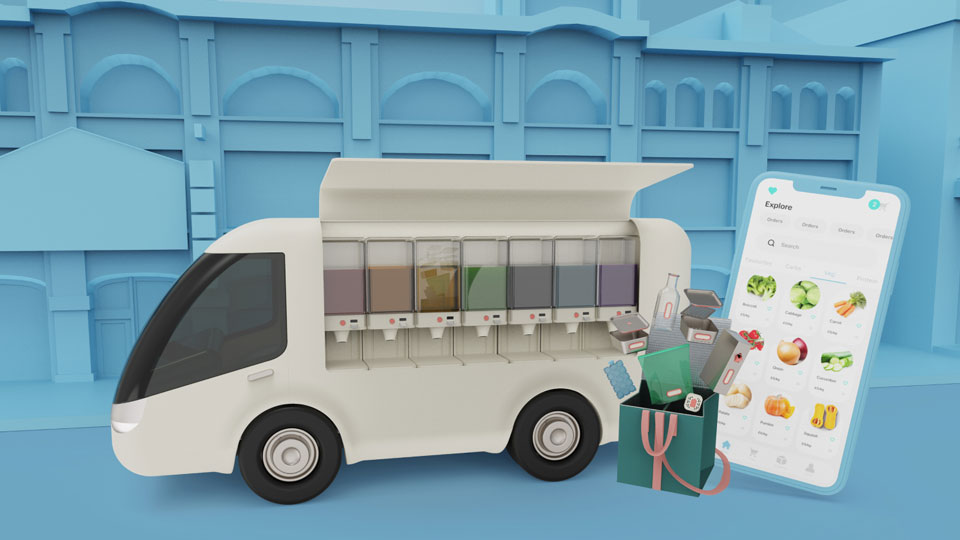 Reverse delivery van
Soon to be graduating with a degree in Textiles, Anna Burke won the John Lewis and Partners Award for Design and Innovation with her project 'A Garden of One's Own'. Using pattern and colour she explored the importance of outdoor space with this home interiors collection.
The judges said: "We chose Anna's collection for its joyful, uplifting mood and her beautiful use of colour. We loved the expressive handwriting and the variety of patterns and techniques."
Anna's award includes a £1,000 cash prize and the opportunity to spend the day with the John Lewis and Partners Product Design Team to support her career development.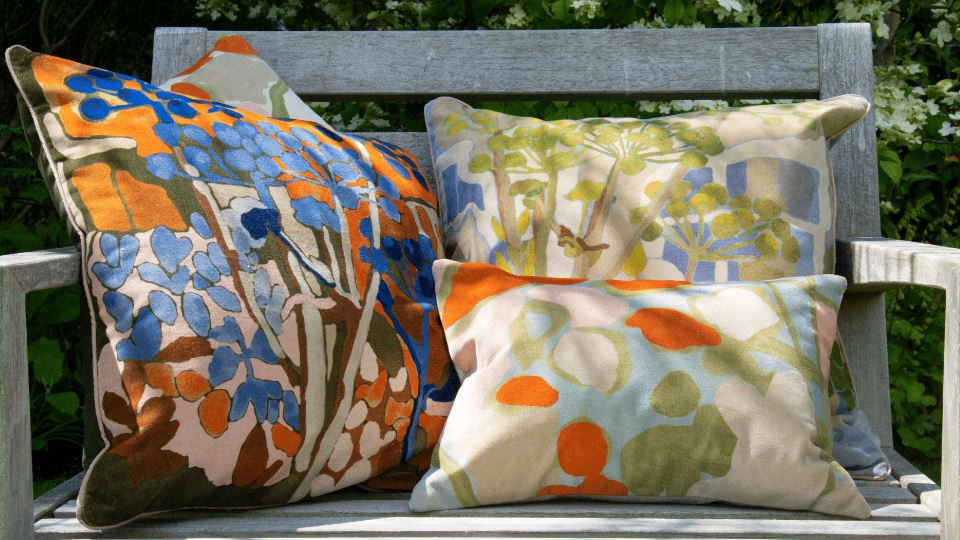 Cushions from A Garden of One's Own
Further information on New Designers can be found here.
You can view work by our New Designer winners and other final-year students from the School of Design and Creative Arts by visiting the Digital Degree Show here.