International student, Care Cox was named the winner for their poster 'Wearing is caring', promoting the use of face masks during the pandemic.
Care is from America and is currently studying a master's in Graphic Design and Visualisation.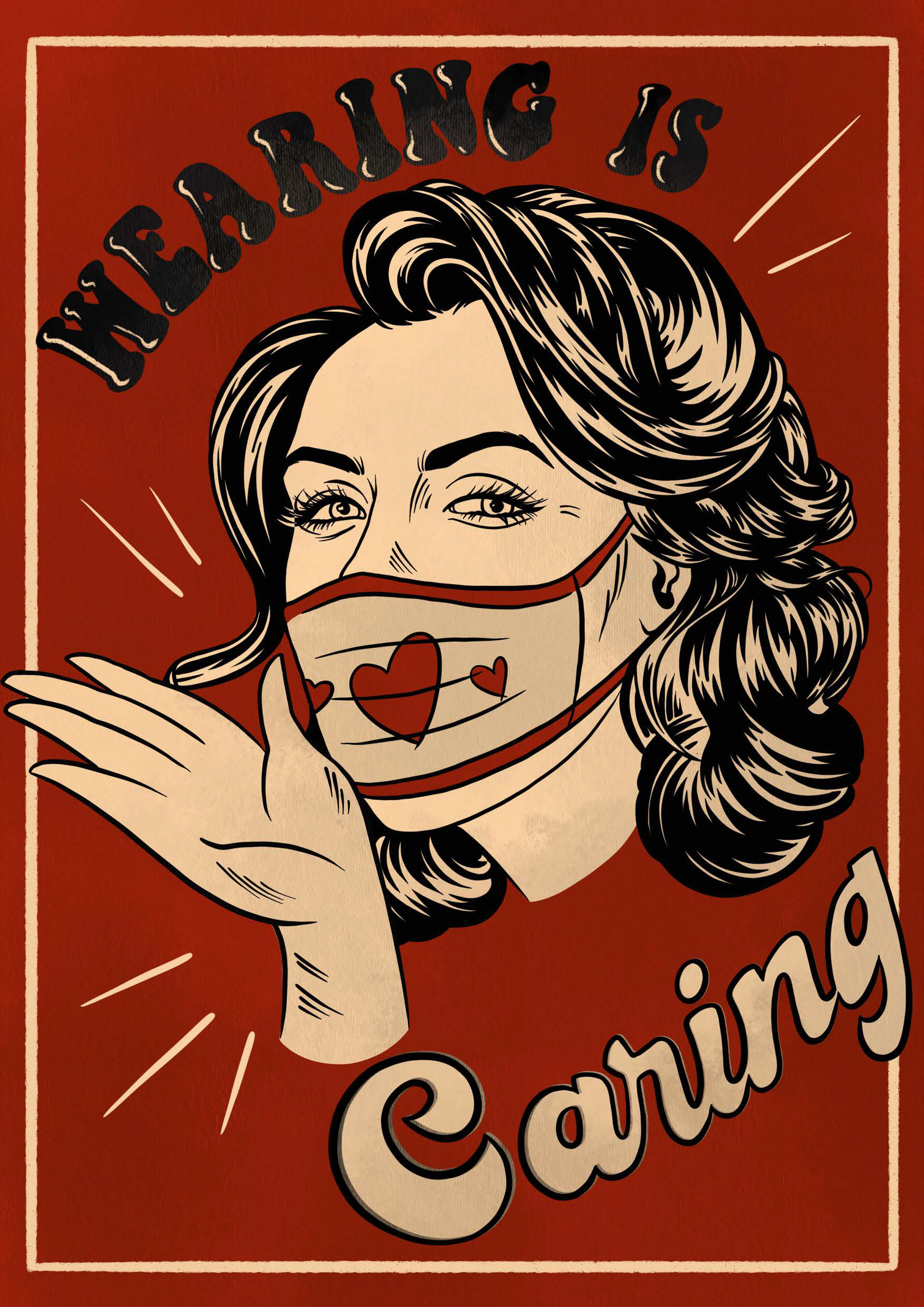 On the poster, Care said: "For nearly a year we've been living in a world very unfamiliar to us, facing a global pandemic that seemingly mirrors the global health and war scares that we've only read about in history books. I chose to embody this association in a lighthearted, yet informative poster. 'Wearing is Caring', proposed by a 1950's styled woman, takes inspiration from wartime posters, like J. Howard Miller's infamous 'We Can Do It'. Covid-19 is very much at the forefront of our minds – an ode to our global past reminds us of where we have been and what we can achieve with everyone's contributions."
Along with the other winners, this poster will be displayed in the bus shelters on campus from 8 March, as well as in the windows of the Martin Hall Exhibition Space (Shirley Pearce Square) and other places around campus.
All of the posters submitted as part of the Poster Project are still available to view online from the dedicated webpage.