// University News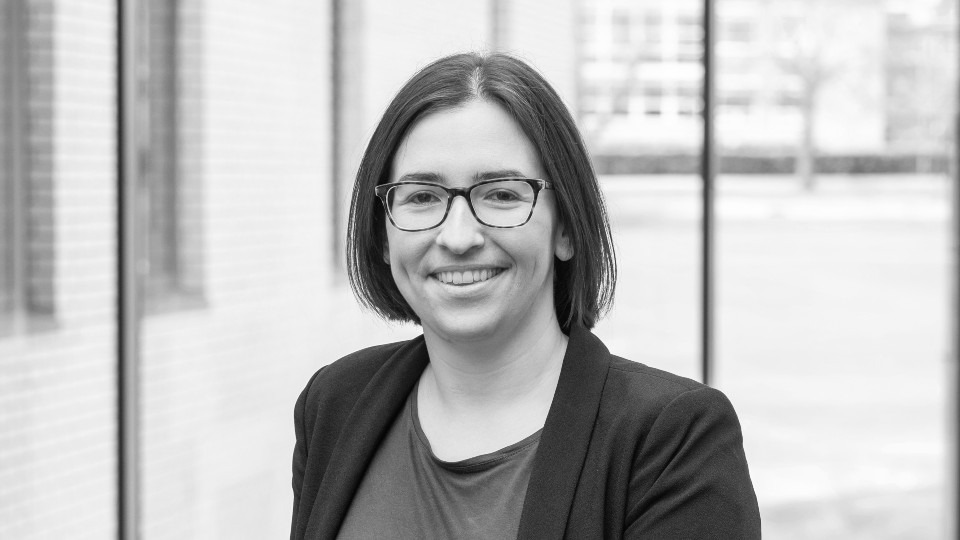 Loughborough Behavioural Medicine researcher awarded £100,000 fellowship
Dr Nicola Paine, Lecturer in Health Psychology within the School of Sport, Exercise and Health Sciences at Loughborough University, has been awarded a £100,000 Springboard Fellowship from the Academy of Medical Sciences.
The grant will see Dr Paine lead a new research project focussing on the links between physical activity, sedentary behaviour and how the immune system responds to acute periods of psychological stress.
Dr Paine will also explore how these factors interact as a potential mechanism for developing heart disease.
The funding awarded to Dr Paine through the scheme will also allow her to investigate how immune cells respond to short-term stress and examine how physical activity may improve these responses. It will also allow her to see how the amount of time we spend sedentary, or sitting, may negatively influence these responses.
Acute periods of short-term stress, such as being late for an important meeting or receiving bad news are something that we routinely experience, but over a longer, prolonged period this stress exposure could be detrimental to our health. This award will build on Dr Paine's work regarding the impact of acute psychological stress on measures of cardiovascular health.
Speaking about the award, Dr Paine said:
"I am honoured that the Academy of Medical Sciences has awarded me funding to develop my research into the impact of inactivity on our immune system and how it responds to stress. Both levels of inactivity and stress are highly prevalent and continuing to rise in society and understanding how these factors interact to potentially increase risk of heart disease is a key public health issue.
"As we better understand the stress-induced immune mechanisms and cells that are affected by physical inactivity, we can start to design interventions to target these mechanisms – this will help improve our responses to stress and more widely our health. I am excited to further develop my research in this area, and grow my research team, and sincerely thank the Academy for their support."
The highly prestigious fellowship is designed to identify and support early-career researchers by helping them to launch their careers and become research leaders of the future. In addition to the funding, Dr Paine will also be able to access to the Academy of Medical Sciences' mentoring and career development programme.
The research project is due to commence in August 2021 and will run until 2023.
More information about Springboard and the full list of recent awardees can be found online HERE.
Notes for editors
Press release reference number: 21/63
Notes for editors
Loughborough is one of the country's leading universities, with an international reputation for research that matters, excellence in teaching, strong links with industry, and unrivalled achievement in sport and its underpinning academic disciplines.
It has been awarded five stars in the independent QS Stars university rating scheme, named the best university in the world for sports-related subjects in the 2020 QS World University Rankings and University of the Year by The Times and Sunday Times University Guide 2019.
Loughborough is in the top 10 of every national league table, being ranked 7th in the Guardian University League Table 2021, 5th in the Times and Sunday Times Good University Guide 2020 and 6th in The UK Complete University Guide 2021.
Loughborough is consistently ranked in the top twenty of UK universities in the Times Higher Education's 'table of tables' and is in the top 10 in England for research intensity. In recognition of its contribution to the sector, Loughborough has been awarded seven Queen's Anniversary Prizes.
The Loughborough University London campus is based on the Queen Elizabeth Olympic Park and offers postgraduate and executive-level education, as well as research and enterprise opportunities. It is home to influential thought leaders, pioneering researchers and creative innovators who provide students with the highest quality of teaching and the very latest in modern thinking.
--
The Academy of Medical Sciences is the independent body in the UK representing the diversity of medical science. Our elected Fellows are the UK's leading medical scientists from hospitals, academia, industry and the public service. Our mission is to advance biomedical and health research and its translation into benefits for society. We are working to secure a future in which:
UK and global health is improved by the best research.
The UK leads the world in biomedical and health research, and is renowned for the quality of its research outputs, talent and collaborations.
Independent, high quality medical science advice informs the decisions that affect society.
More people have a say in the future of health and research.
Our work focusses on four key objectives, promoting excellence, developing talented researchers, influencing research and policy and engaging patients, the public and professionals.