For it's 17th year, the campaign will be working under the banner 'Together – We Recycle', to recognise and thank the efforts of those who have continued to recycle during a challenging year with the COVID-19 pandemic.
When it comes to waste, we should be thinking of the Waste Hierarchy first and foremost. This means considering ways of preventing, reducing, reusing, repairing or refurbishing before recycling.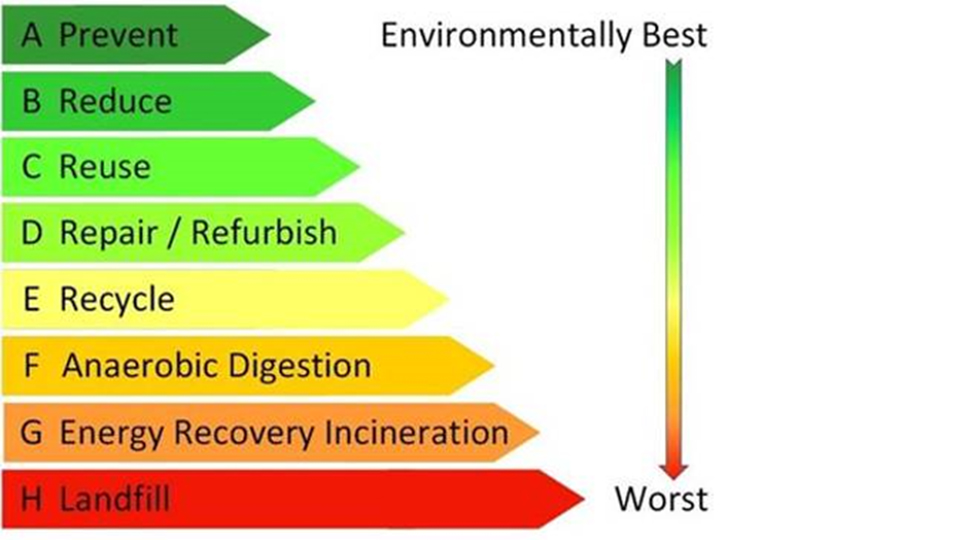 Loughborough University's Environmental Manager Nik Hunt has shared some top tips on what can and can't be recycled below:
Items which CAN be recycled
If a plastic product or plastic packaging has a code of 1-6 labelled on it
Almost all paper and paper-based products
Tins and cans
Nearly all cardboard products
It is important that all plastics, tins and cans are washed or rinsed out so that they are clean and less likely to contaminate other recycled products. Food waste is a common contaminant of recycling, so please use the food segregation bins when appropriate.
Items which CAN'T be recycled
Paper towels, tissues and kitchen roll
Coffee cups and cardboard sandwich cartons (unless disposed of using the specialist coffee cup or sandwich carton bins located around campus)
Any mixed materials which have not been separated (e.g. a mix of cardboard and metal, such as a Pringles tube)
Crisp packets (although some organisations benefit from collecting these, such as the RNIB)
Confectionary wrappers
Takeaway food boxes (a mixture of cardboard and plastic, and also contaminated with food).
For more information on recycling and reducing waste on campus, visit the Sustainability website or contact environment@lboro.ac.uk.
Recycling forms a key part of our Waste Strategy and aligns with Goal 12 (Responsible consumption and production) of the United Nation's Sustainable Development Goals.