// University News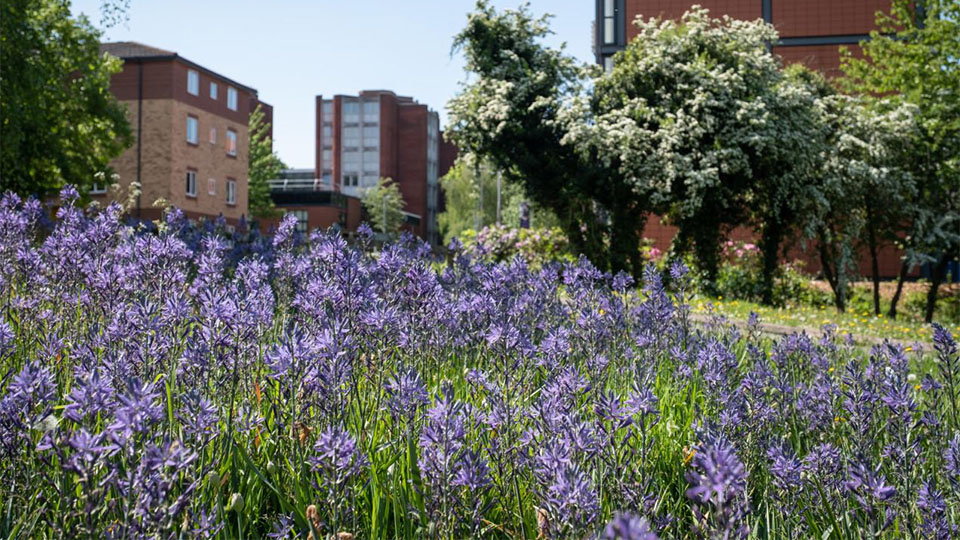 July's Sustainability newsletter now available: Plastics, smarter travel, and the biodiversity on our campus
This month's edition discusses a variety of timely and relevant topics, from the University's 30-year Energy Strategy – which looks to achieve a clean, sustainable and net-zero energy system; smarter travel choices for staff; and the different types of plastics explained with a breakdown of how sustainable each one is.
In addition the newsletter features the work of the Gardens team, who have been replacing bedding plant displays across the campus with more sustainable planting schemes such as the introduction of wildflowers, which can become great habitats for pollinators such as bees.
The July newsletter can be read here.