// University News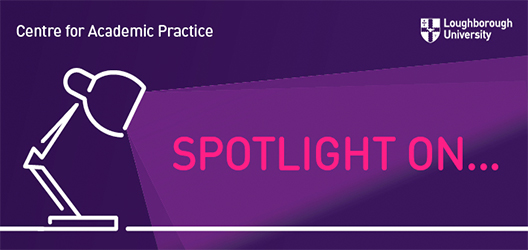 Spotlight on… Online Assessment Methods – 26 February
Join us for the next 'Spotlight' session; a series of topical panel presentations around common learning and teaching themes, run by the Centre for Academic Practice and endorsed by the Pro Vice-Chancellor for Teaching.
Spotlight on… will take place on the 26 February from 1pm-3pm in WPT.0.05 and the focus will be Online Assessment Methods. We will have an expert panel from across the University sharing their experiences with reference to University policy followed by a Q&A session.
Examples of topics for discussion include anonymous marking, video assessment, quiz use and online marking.
During the event we will also be gathering feedback on the development of the new Good Practice webpages, which aim to be a hub of case studies and resources for Learning and Teaching.
Lunch will be available from 1pm with presentations starting from 1.15pm.
Places can be booked on my.HR here.
There will be live streaming available for those who cannot make the session such as Loughborough London colleagues, with opportunities to participate in the Q&A session through our online polling system Vevox.