Get involved
You can get involved in the Loughborough University staff group in a variety of ways, such as attending our frequent group meetings to discuss important topics, coming along to our socials throughout the year, or simply staying in touch via our email list or social medias.
To get started, simply email Sam Chambers to be added to the confidential staff email list where we send out communications about opportunities, events and meeting agendas / minutes.
Follow our Twitter, @LboroLGBT, to stay up to date with events on campus and news stories. We also have a private Facebook account – email Sam Chambers to be added to this.
Find out what the staff group means to a few of our members:
Sam (He / Him)
Chair of LGBT+ Staff Group and Administrator, Health and Safety
The staff group is a chance for me to meet with other LGBT+ individuals and discuss and act on issues important to the LGBT+ community at Loughborough.
Abida (She / Her)
Previous Equality, Diversity & Inclusion Adviser, Human Resources & Organisational Development
This staff group is what inclusion and acceptance is all about, along with having fun and trying to make the campus experience here a positive one for everybody.
Alex (He / Him)
LGBT+ Officer for Loughborough Students' Union
For LGBT+ people, visibility, representation and community are some of our core values. As the student representative for the LGBT+ Staff Group, I am thrilled to be working on creating links between Staff Group and Student Association.
Bethan (She / Her)
Previous Chair of LGBT+ Staff Group and Assistant Digital Engagement Officer
The Loughborough University LGBT+ staff group is representation, a community, a support group, and so much more. This staff group is what YOU make of it – come and find out for yourself.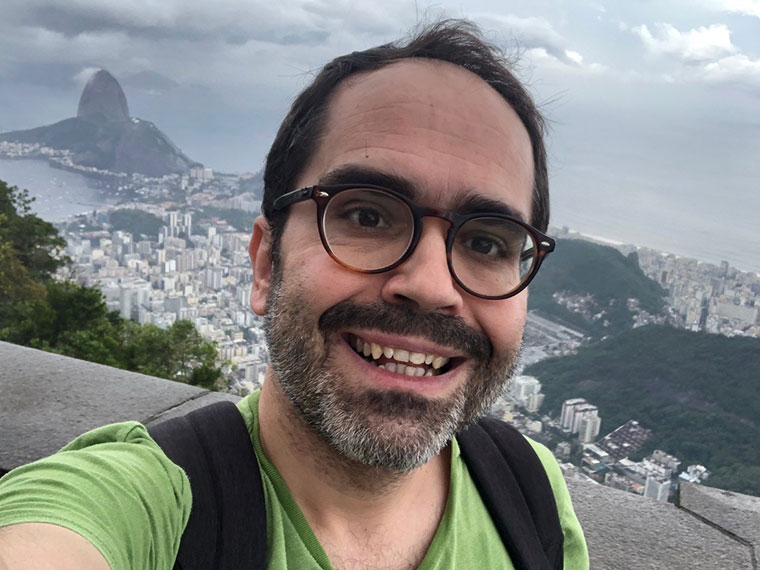 Borja (He / Him)
Senior Lecturer in Sport Policy and Management, School of Sport, Exercise and Health Sciences
The staff group is a forum to meet other LGBT+ colleagues, realising we are not alone and that we are valued and respected by the University.
Collina (She / Her)
Administrator, Executive Education
As an anxious person, being alongside such passionate and supporting individuals helps me open up and just be myself.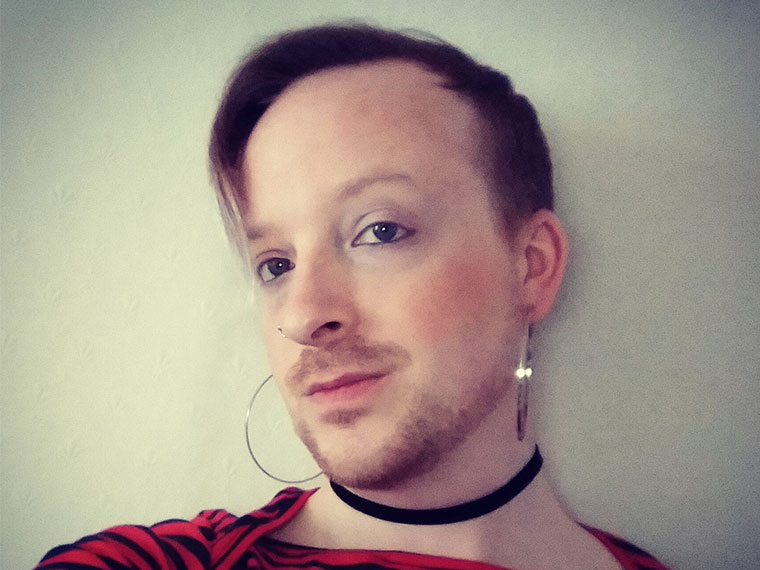 David (They / Them)
Application Support Manager, IT Services
Even in a generally liberal institution as a queer person you can feel isolated and misunderstood. Being part of the LGBT+ Staff Group makes me feel supported and gives us a voice within the organisation.
Jan (She / Her)
University Chaplain, Centre for Faith and Spirituality, EHB (1st floor)
The staff group is of great importance to me, I really appreciate the welcome I receive and hope my presence assures staff of the Chaplain's support.
Kyle (He / Him)
Placement and Work-Based Learning Office, Loughborough Design School
For me the group is a fantastic way of connecting with other LGBT+ colleagues and allies across campus. We work together as a collective group to drive change across the University and host events to raise greater awareness of the LGBT+ community.