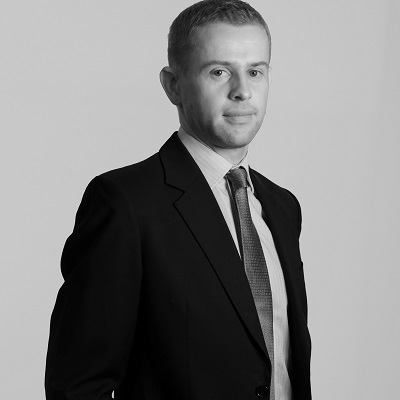 William McAuliffe is a legal counsel in UEFA where, in addition to assisting the Adjudicatory Chamber of UEFA Club Financial Control Body and the UEFA Appeals Body, he represents UEFA in proceedings before the Court of Arbitration for Sport (CAS) in Lausanne.
Previously William was a senior associate in Lévy Kaufmann-Kohler in Geneva where he advised agents, athletes, clubs, and governing bodies on sports related disputes and regularly appeared as counsel before the CAS. An Irish qualified solicitor, also admitted to practice in England and Wales. William holds a law degree from University College Cork and an LLM in European Law from University College Dublin.
He is also a graduate of the FIFA Master in Management, Law and Humanities of Sport organised by the International Centre for Sports Studies (CIES) in Neuchâtel, Switzerland.