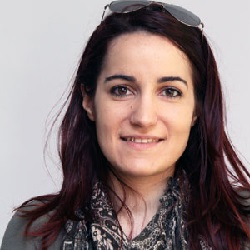 Dr. Argyro Elisavet Manoli is a Lecturer in Sports Marketing and Communications in the School of Sport, Exercise and Health Sciences (SSEHS) at Loughborough University and the Independent Director for Marketing and Commercial of the British Handball Association. She joined academia following a career in the sport industry, for clubs such as AEK Athens FC and Middlesbrough FC and events such as the 470 Open European Championships.
Elisavet has researched, published journal articles, book chapters and reports, and presented extensively world-wide on two main research strands, corruption in sports and sports marketing and communications management. Her research has been awarded funding from the British Academy, the Economic Social Research Council and the European Union. She has presented her work in the European Parliament, was invited to talk in the European Commission Expert Group on Sport Integrity, and conducted and published a European Union policy report on corruption in sport in EU member states.
Elisavet holds a BSc (Hons) in Accounting and Finance from the Athens University of Economics and Business, an MBA Football Industries from the University of Liverpool and a PhD in Integrated Marketing Communications in the Football Industry from Teesside University.