6 Oct 2021
Digital Platforms and Social Media in Health Applications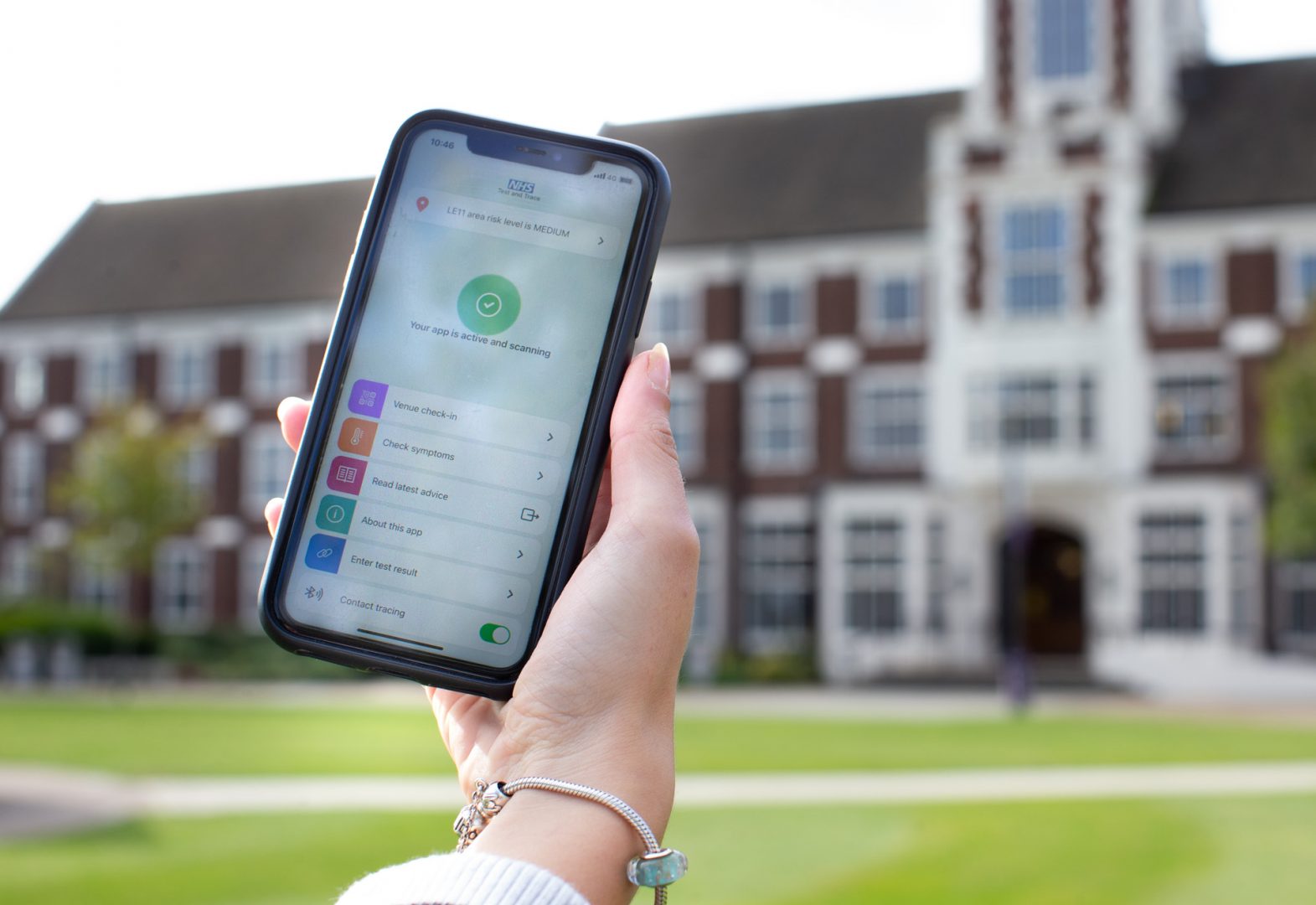 Over recent years, Dr Martin Sykora and Dr Suzanne Elayan, based at the Centre for Information Management, have been working on a stream of ground-breaking research on social media analytics in public health, the digitization of health, the role of digital technologies and social platforms in healthcare and mental wellbeing. Their research has received significant external funding. In this brief article they highlight some of the key efforts, while they explain and elaborate on the substantial opportunities and challenges associated with big data, machine learning analytics and the emergence of social media platforms.
What?
Our primary research focus has been on the transformative and disruptive role that social media platforms and analytics can play in health and wellbeing, especially from a digital epidemiology point of view, some example work is highlighted below;
Recent work includes a novel analysis of localized emotional stress responses to COVID-19 across New York City (Edry et al., 2021), as well as planned work around resilience and stress experienced across various communities, including a special focus on disadvantaged communities, during and emerging from the ongoing pandemic. In a recent commentary, we also considered a number of core issues and opportunities for COVID-19 related big data research (Aebi et al., 2021).
The Stresscapes ontology system for detecting and analysing expressions of various degrees of psychological stress as expressed on social media was developed in Elayan et al. (2020) and is being used in a number of ongoing research studies, to better understand wellbeing, resilience and experiences of stress across society at large.
In September 2021, Martin and Suzanne moderated a research workshop, with colleagues at University of Zurich, on the mental health in people affected by neuromuscular diagnosis leading to severe disability, and the role that digital and social platforms can specifically play in digital interventions. This exciting ongoing work is part of an international and interdisciplinary collaboration, with the aim of preparing a larger scale research project, investigating the role of social media in this specific community of people.
The EU Horizon 2020 project (NESTORE) on healthy aging in which we have developed an emotions aware AI health assistant (Kamali et al, 2020; Sykora et al., 2021). This was a large over £4 Million project with 16 partners and has been rated with the highest rating of excellence by the funder. The core issue investigated was how digital platforms and novel AI technologies can help in healthy aging and encourage wellbeing and healthy lifestyle choices for the elderly.
How?
Methodologically, our focus is on integrating highly qualitative approaches with computational methods through the use of semantic models (e.g. Ontologies), and other relevant research methods (e.g. Environmental Momentary Assessment). Our work leverages machine learning and AI (i.e., innovative natural language processing and analytics techniques), however with a particular emphasis on semantics and in depth qualitative understanding of social media user generated content, in a responsible and ethical manner. For instance in a recent study, we (Sykora et al., 2020) advocate for researchers to carefully inspect and deploy relevant qualitative methods when leveraging automated machine learning based methods across social media data. Besides the well-established EMOTIVE system, (developed with Prof Tom Jackson and Dr Ann O'Brien), which captures expressions of emotional language, we have now developed a novel ontology within the Stresscapes system, for the detection of expressions of psychological stress on social media, which has numerous potential applications in public health.
Why?
The plethora of new digital platforms and increasing digitization of our lives, has meant that relevant technologies and analytics have been leveraged extensively across businesses, management and for instance in advertising; however, what benefits can be bestowed by these developments when they are realised and applied to wellbeing and health?
More broadly, our work is also well motivated by several UN sustainable development goals. More recently our work has focused on the UN's socio-economic recovery framework's fifth pillar on "social cohesion and community resilience", with its respective research priorities outlined in the UN Research Roadmap for the COVID-19 Recovery by United Nations (2020), suchas research priority 5.5 on "How can digital technologies be harnessed to promote social cohesion while ensuring no one is excluded?"
To conclude, the core of this work has helped expand our understanding of the use of social media analytics as a tool in the study of population mental health, especially its' relevance to understanding urban populations, at scale. Over the past years, our work has helped to document various crises communicated over social media channels and help establish the significance of social media shared content; relating this to real world events and behaviours, as well as the role of inauthentic and automated behaviours. Our work in advanced sentiment analysis has resulted in the development of several novel computational techniques, primarily based around rich semantic language models, which can automate the effective detection of sentiment related dimensions. We have advanced the study of these dimensions within social media text analytics, and our work, together with Prof Tom Jackson and Dr Ann O'Brien, contributed significantly to establishing the use of semantic-based tools as a viable approach in measuring language expression relating to emotional experiences on social media. These techniques have applications across a range of domains, beyond public health.
We believe there is much to be gained from truly interdisciplinary collaborations and breaking discipline silos, where information science can play an important and key role, and in this respect, we also conduct research on social media analytics and sentiment analysis use across organisations, by politicians and elites, as well as ethical issues, incivility, miss/disinformation on social media within the mini-CDT O3C centre which is a joint collaboration between the Centre for Information Management at the Business School and Communications and Media in the School of Social Sciences and Humanities.
Relevant References and Further Reading:
Aebi N.J., De Ridder D., Ochoa C., Petrovic D., Fadda M., Elayan S., Sykora M., Puhan M.A., Naslund J.A., Mooney S.J. and Gruebner O. (2021) Can Big Data be used to Monitor the Mental Health Consequences of COVID-19?, International Journal of Public Health, ISSN: 1661-8564, 66(1), DOI:10.3389/ijph.2021.633451 [Impact Factor 2.419]
Chen X., Sykora M., Elayan S. and Jackson T. (2018) What about Mood Swings? Identifying Depression on Twitter with Temporal Measures of Emotions, WWW 2018 Conference - The Sixth International Workshop on Natural Language Processing for Social Media (SocialNLP 2018), Lyon, France
Edry T., Maani N., Sykora M., Elayan S., Hswen Y., Wolf M., Rinaldi F., Galea S. and Gruebner O. (2021) Real-time geospatial surveillance of localized emotional stress responses to COVID-19: a proof of concept analysis, Health & Place, ISSN: 1353-8292, DOI:10.1016/j.healthplace.2021.102598 [Impact Factor 4.2]
Elayan S., Sykora M., Shankardass K., Robertson C., Feick R., Shaughnessy K., Haydn L., Jackson T. (2020) The Stresscapes Ontology System: Detecting and Measuring Stress on Social Media. In 7th European Conference on Social Media ECSM 2020, Larnaca, Cyprus. DOI: 10.34190/ESM.20.046.
Garske S.I., Elayan S., Sykora M., Edry T., Grabenhenrich L.B., Galea S., Lowe S.R., Gruebner O. (2021) Space-time dependence of emotions on Twitter after a natural disaster, International Journal of Environmental Research and Public Health, Vol. 18, No. 10, 5292, ISSN: 1660-4601, DOI:10.3390/ijerph18105292 [Impact Factor 2.849]
Gruebner O., Sykora M., Lowe S. R., Shankardass K., Galea S. and Subramanian S. V. (2017) Big Data Opportunities for Social Behavioral and Mental Health Research. Social Science & Medicine, Vol. 189, No. 1, pp. 167-169, ISSN: 0277-9536, DOI:10.1016/j.socscimed.2017.07.018 [ABS 4]
Gruebner O., Lowe S. R., Sykora M., Shankardass K., Subramanian S. V. and Galea S. (2017) A Novel Surveillance Approach for Disaster Mental Health. PLoS ONE, ISSN: 1932-6203, Vol. 12, No. 7, e0181233, DOI:10.1371/journal.pone.0181233 [Impact Factor 3.234]
Kamali M.E., Angelini L., Caon M., Carrino F., Rocke C., Guye S., Rizzo G., Mastropietro A., Sykora M., Elayan S., Kniestedt I., Ziylan C., Lettieri E., Khaled O.A., Mugellini E. (2020) Virtual Coaches for Older Adults' Wellbeing: A Systematic Review, IEEE Access, ISSN: 2169-3536, Vol. 8, No. 1, pp.101884-101902, DOI: 10.1109/ACCESS.2020.2996404 [Impact Factor 3.745]
Shankardass K., Robertson C., Shaughnessy K., Sykora M. and Feick R. (2019) A Unified Ecological Framework for Studying Effects of Digital Places on Well-being, Social Science & Medicine, ISSN: 0277-9536, Vol. 227, No. 4, pp.119-127, DOI:10.1016/j.socscimed.2018.09.022 [ABS 4]
Sykora M., Elayan S., Barbour N., Jackson T. (2020) A Survey of the Ethics of Social Media Analytics. In 7th European Conference on Social Media ECSM 2020, Larnaca, Cyprus. DOI:10.34190/ESM.20.047.
Sykora M., Elayan S., Angelini L., Röcke C., El Kamali M., Mugellini E. and Guye S., (2021), "Understanding Older Adults' Affect States in Daily Life for Promoting Self-reflection About Mental Wellbeing" in the Springer Book Designing Digital and Technological Innovation for Ageing Better, Springer, UK.
United Nations (2020). UN Research Roadmap for the COVID-19 Recovery. New York, NY: United Nations, 2020.