Qiuhua Liang and Xilin Xia work on the modelling of natural hazards' dynamics and the impact of these processes on society.
Their HiPIMS flood model can be used to forecast flood extent in real-time.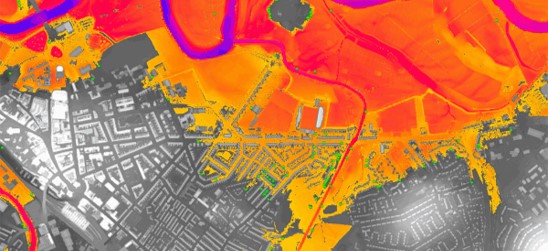 The Carlisle 2005 flood extent predicted by HiPIMS.
Sediment erosion and deposition affects the shape of a river channel. Having the capability within the model to handle such processes is important for dynamic simulations of flood risk over extended time periods. A simulation of the River Coquet shows this capability within HiPIMS: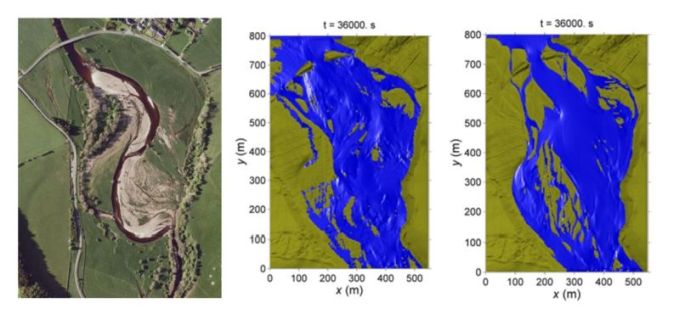 The River Coquet (left) and simulations before (middle) and after (right) changes in channel morphology.
In addition, the ability of the numerical schemes within the models to handle dramatic changes in water elevation in a computationally correct manner mean that these models may be used for coastal flooding and tsunami phenomena: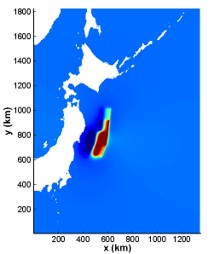 Modelling the 2011 tsunami in Japan.
Present work is focussed on the full natural hazard modelling chain. For example:
Modelling earthquake-induced landslides and debris flows;
Determining the effect of these flows to dam river channels;
Calculating the subsequent flooding risk;
Working out how human systems (people, communication networks) will respond to the floods.
Please contact Prof. Liang or Dr Xia if you are interested in using the model.