9 May 2023
Loughborough University gains new research platform from Antobot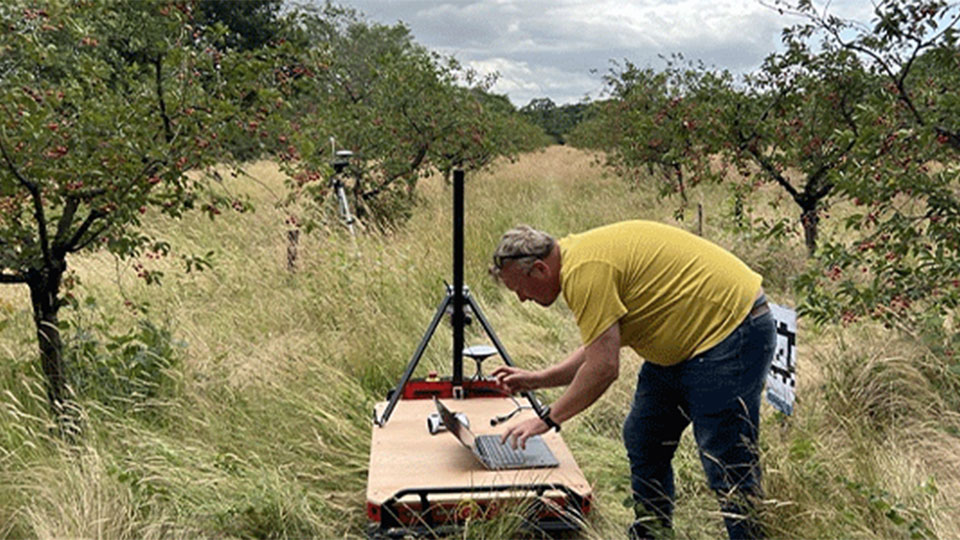 The Department of Aeronautical and Automotive Engineering recently invited Antobot to deliver a guest lecture to students and a demonstration of their new research robot, Ant.
Primarily designed for agricultural use, the highly-robust Ant platform excels outdoors and has been created with both versatility and affordability in mind.
The Ant platform will be used by Loughborough University Centre for Autonomous Systems (LUCAS), a world-leading research group specialising in robotics and autonomous systems. Their research includes numerous high-profile multi-disciplinary projects ranging from innovative autonomous control and robotic environmental monitoring to pioneering agri-tech solutions for remote sensing of crop disease, UAV crop spraying and crop modelling.
Dr Cunjia Liu, module leader for MSc Autonomous Vehicle Systems, comments:
It was a great pleasure to have Antobot engineers talk to our Auto MSc students, demonstrating that the latest autonomous driving technologies can also contribute to sustainable agriculture.

We hope that the guest lecture will not only help our student appreciate the engineering aspects of a robotic system, but also inspire them to explore different applications of autonomous vehicles to create better futures.
Members from Antobot, Dr Will Eaton and Zhuang Zhou, delivered a talk to students at the launch event which culminated in a demonstration, with a friendly uphill race between 2 agri-robots, Ant and Spot from Boston Dynamics.
Marc Jones, Vice-President of Antobot comments:
We've really enjoyed working with Loughborough University and are excited to see what this talented team of researchers are able to do with our robot platform as the basis for their next products.