15 Aug 2022
Students from Aeronautical and Automotive Engineering take home design award at the IMechE UAS Challenge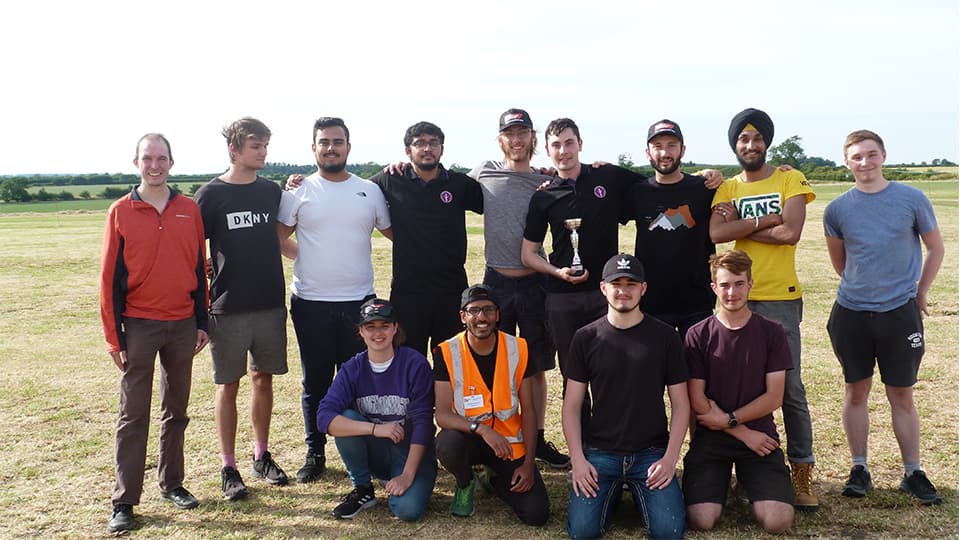 Each year students from all over the world undertake a full design and build cycle of an unmanned aerial system (UAS) with a maximum take-off mass of 10kg to undertake specific mission objectives, culminating in the final fly-off event.
The system is required to operate automatically, performing a series of tasks such as area search, navigation waypoints, accurately dropping the Aid Package and returning to base via a defined route.
Loughborough UAV achieved an outstanding 4th place overall out of 34 international teams and won the Best Design Award with their unique fixed wing and fully autonomous hybrid aircraft which they named 'Odonata'.
This year's team leader, Anton Fenyk, stated:
"We follow a high-risk, high-reward design philosophy as it paves the way for innovation and greatly increases the performance and reliability of our designs from year to year.
I would like to thank all team members and University staff who helped make this year's design such a success.
I am immensely proud of my team for their contributions to Loughborough UAV and I'm glad they all enjoyed the rollercoaster of the IMechE UAS Challenge.
They are excited as ever to get back into action and I'm confident with their extensive experience and drive, they will do well at the competition in 2023!"