Four other alumni also successfully reached the final stages of the competition.
This show is a non-profit collaboration that promotes the work of recent art and design graduates across the world.
Isabella Phillips (BA Industrial Design & Technology 2022) successfully met the project requirements with her design that could benefit women across the world. The MAIA system is a series of products that she hopes will empower users and has the potential to reduce plastic waste.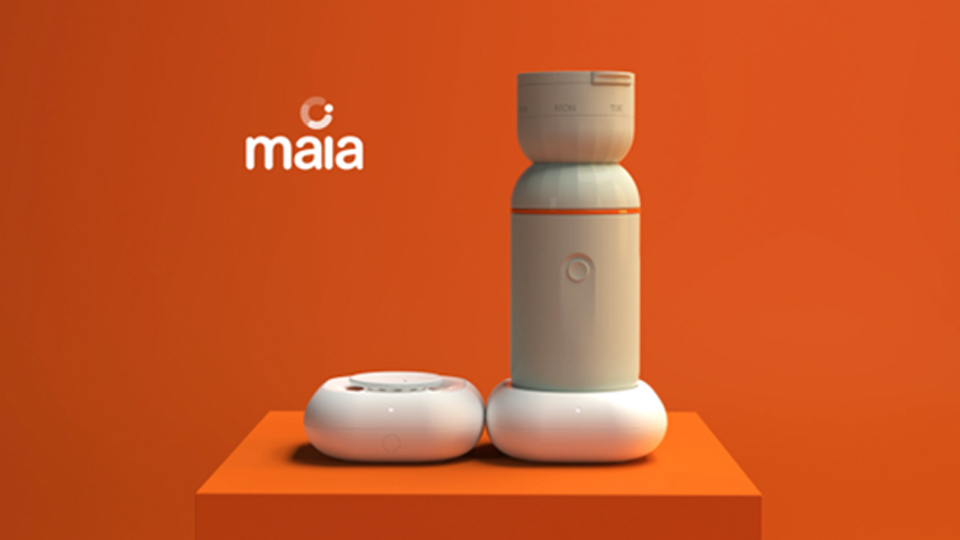 ‌The other Loughborough finalists included a trio of alumnae who graduated from the BA Textiles Innovation and Design programme in 2022. Alice Marshall, Sophie Daniels and Annabelle Loweth were selected for their innovative fabric design concepts in the fashion, accessories and textiles category.
Alumnus Adam Heseltine (BSc Product Design & Technology) impressed the judging panel with his comprehensive research into the design of shared E-scooters in the product, architecture and interiors category. He considered the habits of road users and created Rolla, a product that is safer and more responsive.
All five of these entrants produced concepts that demonstrated social conscience while focusing on the needs of individual product users.
Participants submitted creative portfolios and videos via Arts Thread. An international panel of judges then assessed the submissions and selected the finalists before opening a public vote.
Many congratulations to our alumni on their recognition.
The Guardian University Guide 2023 has ranked Loughborough University first in the UK for several design courses.