Starting as a self-directed university project and forming part of her final year work, Miriam spent time drawing in the market town of Loughborough and watching people and creating stories of their everyday lives. Since graduating, Miriam has been commissioned by local coffee shop and bakery, Public and Plants to fill their bathroom area with her illustrations.
Forming part of the Old Art College, the illustrations were used to create bathroom murals to attract students and locals, and the designs were carefully placed around the room to help build a distinguishable visual identity.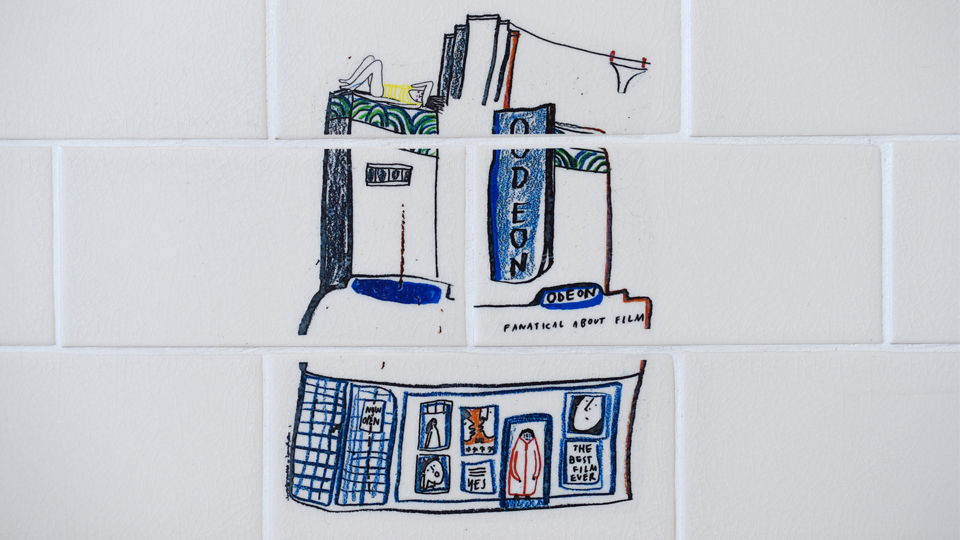 Speaking of her award and commission, Miriam said:
"The World Illustration awards were narrowed down from over 5,000 entries and 77 different countries so to win the Site Specific category is a huge honour!

After graduating, I was commissioned to fill the cafe PUBLIC and plant's bathroom with my illustrations. The purpose was to create a bathroom like no other, full of hidden stories and recognisable characters. The drawings were carefully placed around the room to engage and amuse the bathroom goer - some low down for kids to find and others at eye level around the cubicles."
She continued to say:
"I had the best four years studying Graphics and Illustration as well as playing hockey at Loughborough, so it was cool to be able to leave my mark and capture the characters and buildings I took such a shine to."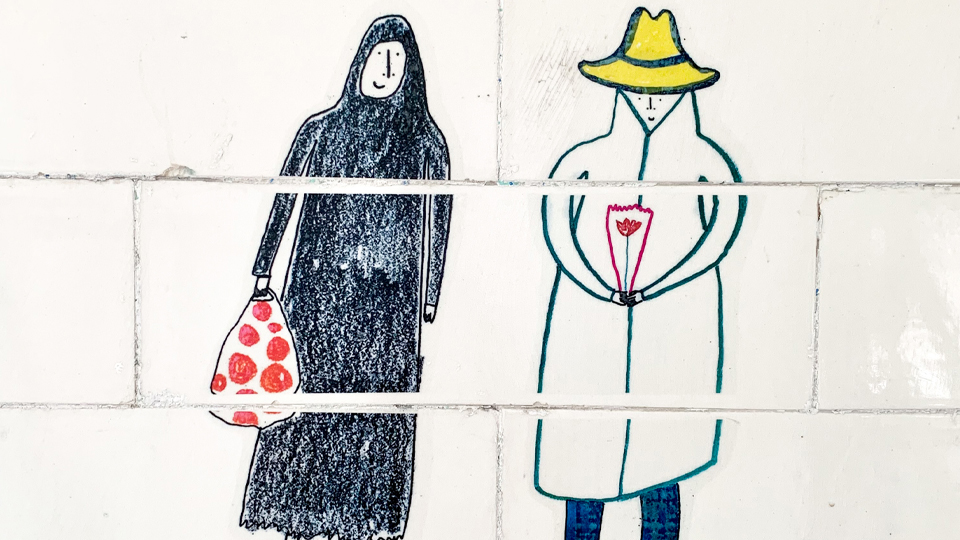 ‌
Richard Johnson, Teacher in Graphic Communication and Illustration said:
"The Graphic Design team are delighted that Miriam's work has been recognised at the World Illustration Awards, winning the Site Specific category! This category recognises exceptional illustration that functions in public spaces. Miriam's achievement is very special indeed. The team wish her lots of success in her future endeavours."
Read more about Miriam's story tiles on the Association of Illustrators website.