Textiles: Innovation and Design
Arts, English and Drama
| Award | Course length | Course code | Typical offer | Start date |
| --- | --- | --- | --- | --- |
| BA (Hons) DIntS / DPS | 4 years full-time sandwich | J420 | ABB | 1 October 2018 |
| BA (Hons) | 3 years full-time | WJ24 | ABB | 1 October 2018 |
Textiles: Innovation and Design course overview
This course offers you an outstanding, commercially relevant and innovative insight into the field of contemporary Textiles, and provides the opportunity to develop your skills through one of the 4 specialist pathways – Multi-Media Textiles, Weave, Print or Integrated Digital Practice, all of which are supported by excellent facilities, and technical expertise.
This course enables students to gain high level practical skills in drawing, design and making, through specialist pathways in Print, Weave, Multi-Media or Digital Practice. The course combines traditional and hand processes with digital technologies, and has extensive links with industry.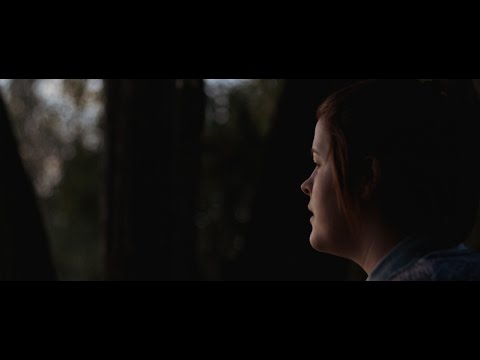 Loughborough University student Jodie Pearson talks about taking inspiration from nature and why she enjoys using a loom.
Facilities
Excellent studio space is available to, and well used by all students on the course, creating a dynamic working environment, supported by exceptional facilities and specialist technical expertise that enables students to experience a wide range of opportunities in both traditional and hand processes through to the application of newer digital technologies.
Compulsory modules
Drawing: Discourses and Debates
Introduction to Modern and Contemporary Art and Design
Visual Research for Textiles
Design Development for Textiles
Textiles Process and Exploration
Compulsory modules
Materials, Processes and Conceptual Application
Sampling and Textile Manufacture
Professional and Business Practice
Optional modules
Textile Futures
Fashion Theory
Art, Activism and Society
Urban Visual Culture
Wearable Words, Artefacts and New Technologies
Arts Management
African American Culture
Women's Writing of the 17th Century
American Nightmare
Elephants and Engines: an introduction to creative writing
Introduction to Multimodality
Children's Reading
Puppetry
Playwriting and Dramaturgy
Modern and Contemporary British Theatre
---
Optional placement / study year
Optional professional placement(s) and/or overseas study.
---
Compulsory modules
Textiles Research Report
Textiles: Innovation and Interaction
Final Project Textiles Studio Practice
Please note: optional modules are subject to availability and timetable permitting.
---
The information above reflects the currently intended course structure and module details. Updates may be made on an annual basis and revised details will be published through Programme Specifications ahead of each academic year.
J420 Textiles: Innovation and Design - BA (Hons) DIntS / DPS
A-Level

A typical offer for applicants without a foundation course is ABB from 3 A levels

IB

34 (6,5,5 HL)

BTEC

Applicants with a BTEC Foundation Diploma/BTEC National Extended Diploma (or similar) will be considered
WJ24 Textiles: Innovation and Design - BA (Hons)
A-Level

A typical offer for applicants without a foundation course is ABB from 3 A levels

IB

34 (6,5,5 HL)

BTEC

Applicants with a BTEC Foundation Diploma/BTEC National Extended Diploma (or similar) will be considered
Selection
Applicants are selected on the basis of their UCAS application, and also a portfolio submission and interview in order to assess academic potential beyond that provided as part of the application. An interview also gives applicants the opportunity to visit the department, meet staff and students, see facilities and get an insight into what it is like to be a student at Loughborough.
Preferred subjects
We welcome applications from prospective students completing foundation courses, and also those applying directly from A Level (or equivalent) study.
Course fees 2017/18
UK/EU fee: £9,250 | International fee: £16,000
Placement year fees for 2020/21 are still to be confirmed. As an indication, for 2017/18 the current placement fees are set at 20% of the yearly full-time fee for UK/EU students and £3,000 for international students.
Additional costs for course
The cost of materials, which are necessary to develop an understanding of the technical workshops, will be covered by the School of the Arts, English and Drama. Any further costs incurred as part of project preparation and submissions are to be covered by students, and will vary depending on creative decisions, choice of materials and production techniques. Students will not gain any marking advantage merely through the costly development of work.
All Part C art students are given £100 by the School towards their final project.
Graduate destinations
Recent graduates are presently employed as designers and buyers in major national and international Fashion and Interior companies, as stylists for Fashion and Interior magazines, and a whole range of other Textiles and Textiles related employment, whilst others are self-employed as freelance designers and textile artists.
Recent graduate destinations have included:
Abercrombie & Fitch US – textile design, menswear
Next – fabric sourcing, print design for womenswear
Liberty – textile design
Osborne & Little - print and weave design
Monsoon/Accessorize - trends and forecasting
Warehouse – textile design
TV – researcher
Burberry – assistant archivist
H&M - print design
Matthew Williamson – head of embroidery design
Placements and study abroad
This is a full-time 3-year course, however students may extend to 4 years by either taking up the option of an industrial training placement or overseas university placement.
Successful completion can lead to the additional award of the Diploma in Professional Studies or the Diploma in International Studies.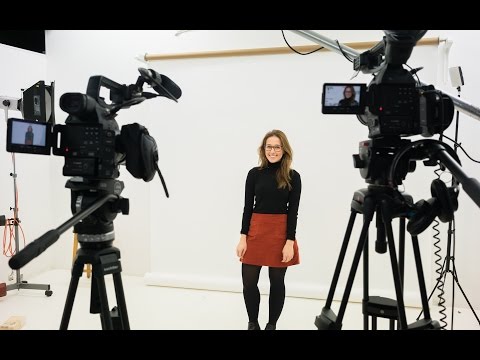 This is a short video of students who have been out on a placement sharing their experience and advice.
Department / School Key Information Sets
BA (Hons) DIntS / DPS 4 years full-time sandwich
UCAS code: J420
BA (Hons) 3 years full-time
UCAS code: WJ24