Psychology with Criminology
Psychology
| Award | Course length | Course code | Typical offer | Start date |
| --- | --- | --- | --- | --- |
| BSc (Hons) DPS/DIntS | 4 years full-time | C8M0 | AAB | 1 October 2018 |
| BSc (Hons) | 3 years full-time | C8M9 | AAB | 1 October 2018 |
Psychology with Criminology course overview
This course takes a multidisciplinary approach to the study of psychology and criminology and allows graduates to build their careers on a British Psychological Society (BPS) accredited qualification.
The Psychology with Criminology degree offers a thorough grounding in the fundamentals of psychological science through the study of human behaviour and the mind, combined with study into crime, its causes and prevention.
Psychology modules make up two-thirds of the degree, while Criminology modules make up the other third. This gives students the opportunity to study the core areas of psychology required for BPS accreditation, while developing a solid understanding of criminological theory and research.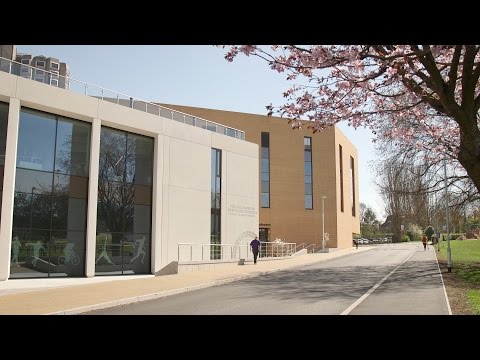 This video highlights some of the facilities and applied research conducted at Loughborough Psychology.
Indicative topic areas include:
Introduction to Criminology and Social Policy
Crime and Social Welfare
Foundations in Social Psychology
Foundations in Developmental Psychology
Foundations in Cognitive Psychology
Research Methods
Indicative topic areas include:
Forensic Psychology
Criminological Theory
Operational Policing
Social Psychology
Developmental Psychology
Human Cognition
Brain and Behaviour
Professional placement and/or overseas Teaching Assistantships.
Indicative topic areas include:
Independent Research Project
Crime Prevention
Criminal Justice System in England and Wales
Indicative optional topic areas include:
Psychological Disorders in Society
Criminology of Violence
Clinical Psychology
Parenting and Socialization
Additional modules can be taken from the other Psychology pathways, and from Criminology and Social Policy, Communication and Media Studies, and Sociology.
Please note: optional modules are subject to availability and timetable permitting.
---
The information above reflects the currently intended course structure and module details. Updates may be made on an annual basis and revised details will be published through Programme Specifications ahead of each academic year.
Assessment
Depending on the nature of the material, some modules are assessed by a mixture of coursework and examination (for example 25% coursework and 75% examination), whilst other modules are assessed by 100% coursework or 100% by examination.
Coursework is based on a variety of tasks including individual essays, projects, in-class tests, lab reports, contribution in tutorials, group work and presentations.
---
C8M0 Psychology with Criminology - BSc (Hons) DPS/DIntS
A-Level

AAB

IB

35 (6,6,5 HL) with 4 at SL Mathematics and 5 at SL English

BTEC

BTEC Level 3 National Extended Certificate: Distinction plus two A Levels at grades AB; BTEC National Diploma: D D* plus one A Level at grade B
National Extended Diploma: DDD plus one A Level at grade B.

GCSE

GCSE Mathematics Grade C/4 (Grade B/6 preferred) and English Language Grade B/6.
C8M9 Psychology with Criminology - BSc (Hons)
A-Level

AAB

IB

35 (6,6,5 HL) with 4 at SL Mathematics and 5 at SL English

BTEC

BTEC Level 3 National Extended Certificate: Distinction plus two A Levels at grades AB; BTEC National Diploma: D D* plus one A Level at grade B
National Extended Diploma: DDD plus one A Level at grade B.

GCSE

GCSE Mathematics Grade C/4 (Grade B/6 preferred) and English Language Grade B/6
Selection
Applicants are usually selected solely on the basis of their UCAS application, but in exceptional cases, an interview may be required. If applicants are made an offer of a place, they will be invited to visit the department giving them the opportunity to meet staff and students, see facilities and get an insight into what it is like to be a student at Loughborough.
Course fees 2017/18
UK/EU fee: £9,250 | International fee: £16,000
Placement year fees for 2020/21 are still to be confirmed. As an indication, for 2017/18 the current placement fees are set at 20% of the yearly full-time fee for UK/EU students and £3,000 for international students.
Sponsorship, scholarships and bursaries
All of our courses have an established reputation with employers in industry. Companies, therefore, target the School with sandwich year opportunities and a number of companies offer sponsorship, for which there is intense competition. Students seeking sponsorship are urged to consult publications such as CRAC and Engineering Opportunities.
We are a member of the IET's Power Academy, an engineering scholarship fund supporting undergraduate students in electrical and power engineering at leading UK universities. We also broker a range of sponsored places from leading companies such as BAE Systems, Frazer- Nash Consultancy and Jaguar Land Rover.
Students studying our Electronic and Computing Systems courses and intending to take up a career in the Armed Forces or Civil Service may be eligible for financial support under the Defence Technical Undergraduate Scheme.
Graduate destinations
This degree prepares you for careers in a wide range of settings including commercial, healthcare, and criminal justice settings, management and human resources, education, community and social work, advertising and journalism, financial services, and psychological research.
It offers a foundation for specialised postgraduate study or further professional training for a career in clinical, educational, occupational, forensic or health psychology.
Professional placement year
One of the many benefits of undergraduate study in the Department of Social Sciences is that students have the opportunity to take a one-year professional placement between their second and third year of studies.
A professional placement helps you test drive a career and stand out to employers. Placement options are wide and varied but would typically be a graduate level role with one of a broad range of companies or organisations which can be based in the UK or overseas.
We have strong industry links which help our students secure year-long placements in the UK and internationally. These placements are an invaluable opportunity to enhance employability and apply skills and knowledge to a working environment.
Students are expected to secure their own placement, however, extensive support from the School Placement Officer and Careers Network team is always available.
Placement destinations differ slightly according to the subject studied, in previous years students have gone on placement to Unilever, HM Inspectorate of Prisons, NBC Universal, NHS Partnerships and The Prince's Trust.
Students work towards an additional qualification whilst on placement – the Diploma in Professional Studies, which, on successful completion, is awarded at graduation.
Transfer between the three and four year courses is normally possible.
Optional English Language Assistantship placement
This involves the option of taking a four year degree, in which a student can apply for a British Council placement to work as an English language assistant in a school abroad during their third year.
This is paid employment and earns the Diploma in International Studies (DIntS) which is an additional qualification to the final degree.
Department / School Key Information Sets
BSc (Hons) DPS/DIntS 4 years full-time
UCAS code: C8M0
BSc (Hons) 3 years full-time
UCAS code: C8M9