Architecture
Architecture
| Award | Course length | Course code | Typical offer | Start date | End date |
| --- | --- | --- | --- | --- | --- |
| BArch (Hons) DPS | 4 years full-time sandwich | K101 | AAB | 01 October 2018 | 22 June 2022 |
Architecture course overview
Architects are involved in the design and planning of the buildings and spaces we inhabit: architecture is everywhere and brings together many fields of human endeavour – art, history, physics, engineering and more.
This is a new, innovative course founded on Loughborough's 100 years of 'theory and practice' culture to foster learning in both the university and the workplace. The degree will allow you to study with allied courses in the school and wider university. This is done to nurture strong design leaders who flourish in architectural practice, with first-rate communication and management skills, as well as substantial multi-disciplinary knowledge and abilities. More specifically the programme exploits our internationally-renowned expertise across the built environment disciplines - including engineering, building energy and management.
Our aim is to produce exceptional architects through an education that is immersed in hands-on experiences, complemented by the development of vital transferable skills, such as creative problem solving, information management, critical thinking and self-reflection, communication and visualisation, multi-disciplinary team-working, and an array of contemporary digital design skills. A significant part of the course is studio-based, supported by a dedicated team of architectural practitioners.
The course will provide the knowledge and skills for graduates to be exempt from the Royal Institute of British Architects (RIBA) Part I exam. We will seek accreditation from the Architects Registration Board (ARB) and RIBA as the course develops, although full accreditation is normally granted as the first cohort of students graduate. An extended (Masters) version of the course is also being developed and transfer onto this course may be possible upon completion of this BArch degree (RIBA Part II).
Architecture students gain access to our state-of-the-art digital fabrication laboratory.
Modules
---
Year 1
In year 1, the focus is on architectural thinking and making.
Design Studio
Explore architectural qualities through material investigations and the production of objects; engage architectural composition through the interplay of space, humans and place.
Design Skills
Discover the shared power of the pencil (sketching, drawing) and the pixel (Sketchbook, Photoshop); develop acts of observation and communication through a broad repertoire of visual skills e.g. photography, physical modelling, blog.
Architectural History
Examine an historic narrative of influential buildings, technologies, events and individuals that have shaped the evolution of our built environment; appreciate architectural language and writings.
Architectural Technology
Grasp principles of materials, structures and construction elements and methods; analyse the behavior and design of overall structural systems.
Architectural Science
Investigate fundamental performance requirements for internal environments – thermal, visual, aural and air flows; apply passive and active design features to buildings located in a range of climate conditions.
---
Year 2
In year 2, the focus is on design creativity and building performance.
Design Studio
Express an architectonic language of building craftsmanship e.g. interfaces and connections between materials; interrogate building performance through occupational and environmental evaluations.
Design in Context
Embrace professional practice through a range of stakeholder roles and values; scrutinise common project constraints such as land laws, procurement routes and building regulations.
Advanced Design Skills
Exploit techniques in computational design/fabrication and time-based representation (animations/films); collaborate in multi-disciplinary team applications of BIM and virtual reality.
Critical Theory
Connect past and current topics of debate in architecture with wider cultural issues and thinking; review urban planning theories and diagnose urban models and their evolving forms.
Advanced Technical
Model and analyse advanced structural and construction technologies; utilise static and dynamic performance models to evaluate design decisions.
---
Final year
In the final year, the focus is on urban interventions and community propositions.
Design Studio
Scale up in size and complexity with considerations of urban planning and infrastructure management; consider global urban expansion and the relationship between local culture and global practice.
Design Interventions
Challenge the existing conditions of cities and communities through social and physical acts; understand the technical, environmental, regulatory and aesthetic considerations of adaptations.
Dissertation
Design research on a technical aspect of architecture e.g. building systems, materials, science production or a softer, humanities side e.g. historical, theoretical, practice or process-based analysis.
Professional Practice
Examine the legal, ethical and management concepts underlying the practice of architecture; survey the economics of buildings such as funding methods, site appraisals and value engineering.
Please note: optional modules are subject to availability and timetable permitting.
For indicative information on modular weight, content and assessment type please see module specifications.
---
Assessment
Lecture-based modules are assessed by a variety of coursework e.g. sketchbooks, illustrated essays, precedent studies, physical and digital models, technical reports and presentations. Some modules may require a written or drawing exam. Studio work is primarily assessed through portfolio submission. In addition, regular and student-focused feedback is provided through pin ups, design critics and tutorials.
For an indicative overview of the aims, learning outcomes and structure of this course please see the programme specification.
---
The information above reflects the currently intended course structure and module details. Updates may be made on an annual basis and revised details will be published through Programme Specifications ahead of each academic year. Please see Terms and Conditions of Study for more information
K101 Architecture - BArch (Hons) DPS
A-Level

AAB (a mix of Science, Art and Humanities subjects preferred)

IB

35 (6,6,5 HL) with 4 at SL Mathematics

BTEC

BTEC Level 3 National Extended Diploma in a relevant subject: DDD

GCSE

GCSE Mathematics Grade C/4
Selection
Applicants are selected on the basis of their UCAS application, and also a portfolio submission and interview in order to assess academic potential beyond that provided as part of the application. An interview also gives applicants the opportunity to visit the department, meet staff and students, see facilities and get an insight into what it is like to be a student at Loughborough.
More information on portfolios can be found on the Design School webpages.
Preferred subjects
While no specific A Level (or equivalent) subjects are required, we strongly prefer a mix of Science and Art & Humanities subjects. These include:
Science: Physics, Environmental Science, Chemistry, Applied Science, Biology, Computer Science, Statistics, Mathematics, Further Mathematics and Geography.
Art & Humanities: Art and Design, History of Art, Product Design, Design and Textiles, Sociology, Philosophy, Psychology, History, Design and Technology, Creative and Media and Music.
Practical Science
Practical Science is required.
Course fees 2018/19
UK/EU fee: £9,250 | International fee: £20,500
You should plan for inflationary increases to fees in future years of study.
Graduate destinations
As this is a new course we will not have any graduates until summer 2021. However we know from our experience and industry links that this course will prepare you for a wide range of career paths in architecture and other design sectors.
Industrial placement
We are the UK's number one university for engineering placements sending over 45% more students on placement than any other university (2013 HESA student record). This course is structured to include a paid year working in industry after the completion of Year 2 and its successful completion leads to the award of the Diploma in Professional Studies (DPS).
The School has an enviable and lengthy track record of this type of work-based training, and is routinely identified as one of the best by employers. Our close links with industrial partners means we are able to provide our students with considerable support in sourcing and securing their placements.
Department / School Key Information Sets
BArch (Hons) DPS 4 years full-time sandwich
UCAS code: K101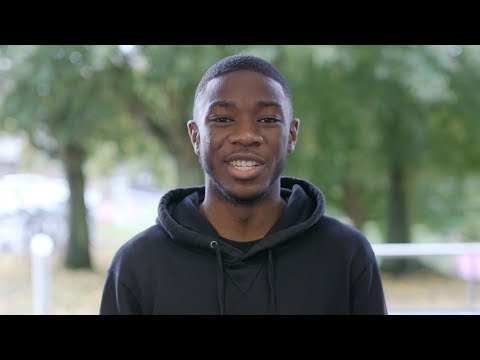 Meet our first ever Architecture cohort, and find out why they chose to study Architecture at Loughborough University.