Institute of Advanced Studies
About the Institute
We are delighted to announce that the Institute for Advanced Studies (IAS) is embarking on its first full academic year of activity. The aim of the Institute is to promote an outstanding, interdisciplinary research environment at Loughborough by supporting collaborations with leading international scholars from other institutions.
As part of our programmes we bring high profile leading researchers to our campuses to collaborate with Loughborough staff. These activities will combine formal and informal events, including public lectures, academic conferences, one-to-one meetings, staff seminars, post graduate workshops and grant & fellowship application opportunities.
The IAS aims to support both focused and free-ranging research initiatives across the entire University. For the former, the Institute will host an annual series of three thematic programmes that will each relate to matters of considerable contemporary importance. The themes for 2017/18 are, respectively, 'Communication' (Autumn 2017), 'Migration' (Spring 2018) and 'Energy' (Summer 2018). All future themes will be decided through open competition and we have just issued a call for bids to decide the 2018/19 research themes.
We will also run a competitive annual 'open programme', in which bids can be made to support any one-off visits from, or events involving, leading international scholars. (This process will run twice yearly.)
The IAS is an exciting new development in the research environment of the University, but its success and direction will depend on the enthusiasm and engagement of all. We welcome all suggestions about shaping the future direction of the Institute. It is your IAS.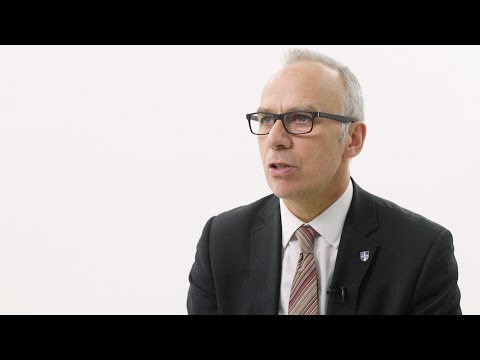 Professor Rothberg outlines how the Institute of Advanced Studies fits into Loughborough's Research Strategy.
Further information