Transport

EU FP7 DANSE: Air Traffic Management
Overview

Air traffic management (ATM) is becoming an increasingly complex system of systems (SoS) involving the management of information exchanges between ground (Air Traffic Control operator) and air (pilot), for the update of flights plans, in different operational scenarios, corresponding to different levels of criticality. As the demand for air traffic capacity increases there is an urgent need to manage the evolution of the system architectures associated with ATM. This project forms part of the larger EU FP7 funded project DANSE.
Aims & Objectives
This project will apply the methodologies, techniques and tools being developed by DANSE to show how these can be used to evolve future ATM systems. Challenges to achieve the "common goals" include the identification of the appropriate "states and modes" to deal with the transitions between a future ATM mode where the ATC could have full control over the aircraft's trajectory, and an "emergency mode" where the crew has full control. In the first case, the driving goal could be efficiency whilst in the second case the goal is safety of a particular aircraft. In the transitions, both "safety" and "efficiency" viewpoints have to be considered. The figure below shows a generalized airport where there are several adjacent runways (although this could be regional airports in close proximity). The figure clearly shows the complex stacking or handling patterns that are used by each airport to manage airport throughput.
Methodology
Using the DANSE methodology and toolset it is planned to develop a dynamic ATM architecture, with a focus on safety (avoiding accidents) and efficiency (scheduling, energy consumption). Then optimisation of the architecture, design, and validation will be performed using simulation approaches. Adequate definition of these control and decision processes, taking into account uncertainties (e.g., weather forecast), human errors and technical failures is the core of the engineering of such complex systems – in particular the information subsystems and communication backbones.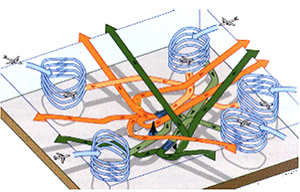 Figure 1: System of Systems Complexity around a Modern Airport (image kindly supplied by Thales SA)
AVRRC input into the Project
The AVRRC is responsible for the SOS architecture aspects of the project, including mining and developing appropriate architecture patterns that can be used in the architecture optimisation process.
Results
This project is currently on-going and public dissemination of the results will be made available at the conclusion of the project.
Conclusions
Details to be published in due course.
Project Consortium
The DANSE project consortium includes:
Advanced Laboratory on Embedded Systems s.r.l.
Carmeq - GMBH
EADS deutschland - GMBH
European aeronautic defence and space company eads - france sas
IBM Israel - Science and Technology Ltd
Institut National de Recherche en Informatique et en Automatique - France
Israel Aerospace Industries Ltd
Loughborough University
Sodius SAS
Thales SA
>> Click here for further details