Modelling and Simulation
EU FP7 DANSE: Emergency Response - System of Systems
Overview

Emergency response systems are typically structured around three distinct emergency services (Police, Fire and Ambulance) although other emergency services may be called upon dependent on the situation being dealt with. Also, depending on the country and other factors, the emergency services tend to operate as separate entities (services) unless joint operations are required. There have been various attempts in the past to bring these services under 'one roof' to save money and increase operational efectiveness with varying degrees of success. The architectures behind different emergency response provision is extremely important when considering how best to provide a cost effective and efficient service.

The DANSE project is developing specialised systems engineering tools to assist in the design and optimisation of complex Systems of Systems (SoS) architectures. The aim is to ensure future SoS are effectively managed throughout their life and be able to adapt and evolve as requirements change. In order to show how the DANSE tools are used a concept alignment example has been selected based around emergency response and how emergency response systems can be modelled/evaluted with a view to its tranistioning to meet future requirements. Advanced architecture concepts involving centralised, de-centralised and hybrid command and control centres are currently being evaluated using the DANSE tools through a process of design space exploration.
This project forms part of the larger EU FP7 funded project DANSE.
Aims & Objectives
This project is appling the methodologies, techniques and tools being developed by DANSE to show how these can be used to evolve future Emergency Response systems. Challenges to achieve the "common goals" include the identification of the appropriate "states and modes" to deal with the transitions between a current emergency response system to a future emergency system mode where consideration can be given to centralised and distributed control architectures. In the transitions, both "safety" and "efficiency" viewpoints have to be considered. One of the examples considered has been the transition from the current limited Terrestrial Trunked Radio (TETRA) telecommunication system (mainly voice comms) to the more capable Long-term evolution (LTE) communication system (voice, video, broadband and significant data transmission). Other factors that are being addressed is the number and placemet of antennas in different regions. For example, TETRA has greater range and requires fewer antenna nodes to cover a given area whereas LTE requires more antenna nodes (especially in urban areas) but has the advantage that overall communications capability is far superior. Therefore, from an operational perspective this has to be traded against cost and many other factors.
Figure 1 shows the different scales and diemnsions that must be considered in the evolution of an emergency response system. The horizontal axis shows the timescales involved (minutes - decades) whilst the vertical axis shows that the emergency response system has to deal with increasing complexity cause by population increases, governments cuts, population influx into and out of cities, uncertainty in the nature of incidents.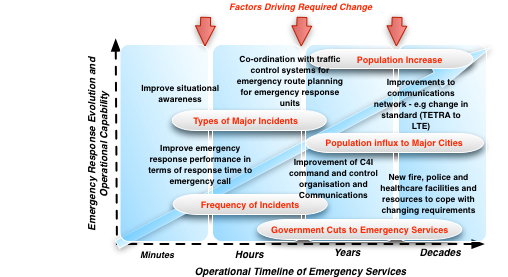 Figure 1 Evolution of Emergency Response
Methodology
Using the DANSE methodology and toolset it is planned to develop dynamic emergency response architecture alternatives, with a focus on safety (eg. improved response times) and efficiency (scheduling, energy consumption). Then optimisation of the architecture, design, and validation will be performed using simulation approaches. Adequate definition of these control and decision processes, taking into account uncertainties (e.g., traffic, cummincation blackspots)), human errors and technical failures is the core of the engineering of such complex systems – in particular the information subsystems and communication backbones. Figures 2 and 3 below show just two of many possible communication architectures being explored for centralised and distributed command centres - there are many more possibilities.
‌
Figure 2 and 3: Example Communication Architecture Patterns
AVRRC input into the Project
The AVRRC is responsible for the SOS architecture aspects of the project, including mining and developing appropriate architecture patterns that can be used in the architecture optimisation process.
Results
This project is currently on-going and public dissemination of the results will be made available at the conclusion of the project. The project has completed Phase I and is evaluating Phase II of the SoS architectural concepts which are looking extremely promising.
Conclusions
Details to be published in due course.
Project Consortium
The DANSE project consortium includes:
Advanced Laboratory on Embedded Systems s.r.l.
Carmeq - GMBH
EADS deutschland - GMBH
European aeronautic defence and space company eads - france sas
IBM Israel - Science and Technology Ltd
Institut National de Recherche en Informatique et en Automatique - France
Israel Aerospace Industries Ltd
Loughborough University - Advanced VR Research Centre
Sodius SAS
Thales SA
>> Click here for further details