Student stories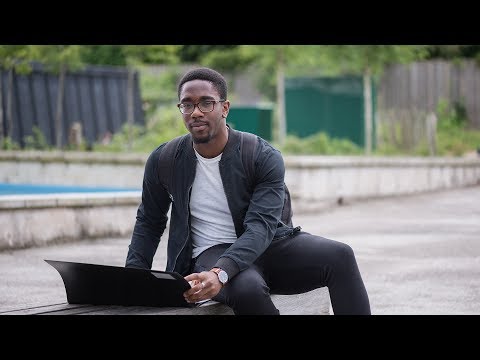 BEng Product Design Engineering student Daniel Taiwo discusses his experience of clearing.
Daniel Taiwo
BEng Product Design Engineering
What circumstances lead to you entering the Adjustment process
When I initially applied to university my predicted grades were not good enough to get a place from Loughborough on the course I wanted. However on results day I achieved higher grades than expected, and applied through Adjustment for the same course and received a place within a couple of hours.
Why did you choose Loughborough?
I chose Loughborough because of its excellent facilities and highly ranked engineering department and because Loughborough is very high in the league tables both overall and for my course.
What do you enjoy about your course?
I enjoy the various group projects that involve using the design process. The group work on my course really prepares you for working in industry and builds on your team working skills.
What would you say to someone considering your course?
Come to Loughborough! Product Design Engineering is a great course to study. The support and the facilities at Loughborough are amazing. The STEMLab building will also be an added benefit to my course, as we will be using brand new facilities. Loughborough has great connections to industry which is really important and helpful when you come to look for summer internships and placements.
What do you think of the social atmosphere and activities? Are you part of any clubs?
The social atmosphere is very vibrant and there are lots of activities and societies to get involved in. I was involved in IMS basketball team for my hall and I am a frequent user and member of the powerbase gym on campus.
What do you enjoy about the facilities on campus?
I enjoy the high level of the labs and equipment in the engineering departments on campus. I also enjoy using the quiet study spaces in the library as they allow me to focus on work but I also enjoy making use of the group study spaces that are available to book in the library.
Has Loughborough inspired you?
Loughborough has inspired me to push myself out of my comfort zone and aim to develop important life skills and employability skills through my academic life and social life.
Have you got any advice for students who might go through Adjustment this year?
Don't panic and make sure you look for updates from the university on the website regarding the Adjustment process.