Student stories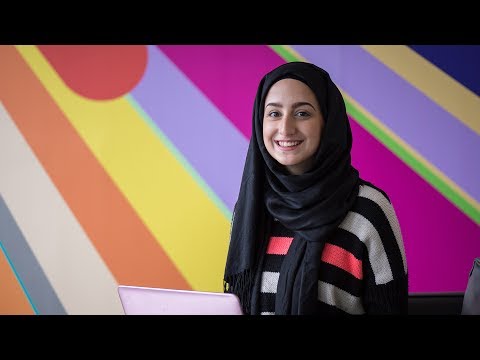 Communications student Aisha Aldris discusses her experience of applying to Loughborough through Clearing.
Aisha Aldris
Communications and Media Studies
What circumstances lead to you entering the Adjustment process?
I achieved better grades than expected, so decided to look at my options through the adjustment process.
Where did you go for help and support?
I attended a Clearing/Adjustment open day, where I was able to speak to lecturers and coordinators of the course I was interested in. They helped me understand exactly what Loughborough is about and talked me through each module so I could make an informed decision on whether or not Loughborough was for me.
Why did you choose Loughborough?
I chose Loughborough because of the facilities and services offered. My course is quite theoretical, so provides you with a strong understanding of the subject, but if you are interested in the more practical side of media too then there are so many opportunities to get involved in through LSU Media, in the form of LSUTV, Radio, Lens and Label. It offered me the perfect combination of knowledge and experience to suit my aspirations.
What do you enjoy about your course?
I really enjoy the subject and the lecturers are engaging, which makes the world of difference, inspiring me to continue working hard. They also provide direct feedback on my work so that I can understand how to improve
What do you hope to do when you graduate, and how will your Loughborough degree support this?
I plan to work in a creative role within the media industry. The wide selection of modules available on my course will support me in doing this.
What do you think of the social atmosphere and activities? Are you part of any clubs?
Societies have been a key part of my university experience and I strongly recommend that all upcoming students get involved. Meeting people with similar interests to you is inspiring and forms the basis of great friendships! I am part of LSU Media, Arab Soc, ISoc, Backstage and the Music Society.
What do you enjoy about Loughborough town centre?
It is a small, safe and diverse town, with everything you need. However if you want to branch out and go on a bigger shopping trip, Nottingham and Leicester are less than 25 minutes away on the train! Living in Loughborough gives you the best of both worlds.